Elephant Rescue Park [no riding]: Group Tour
Visit Elephant Rescue Park Chiang Mai, a strictly no-riding sanctuary for rescued elephants. This is a group day tour with shuttle transport and on-site guide service provided by the elephant camp.
You will get dirty! The focus of this camp is getting up close and personal with the elephants. Shower facilities are available at the completion of each program.
Elephant Rescue Park Group Tour
฿2200
per person
discounts available for children
This is a 3/4 day group tour with shuttle transport provided by the elephant sanctuary.
Visitors are never permitted to ride the elephants, instead you will have the opportunity to hand feed the elephants, walk with the elephants as they forage their own food, and bathe with the elephants in a small dam.
Itinerary & Inclusions
Shuttle transfer to/from your hotel

Locker facilities, showers, mahout clothing and rubber boots (you will need to bring your own socks)

Lunch is provided on site

On-site guide to explain everything to you and help you have a great day.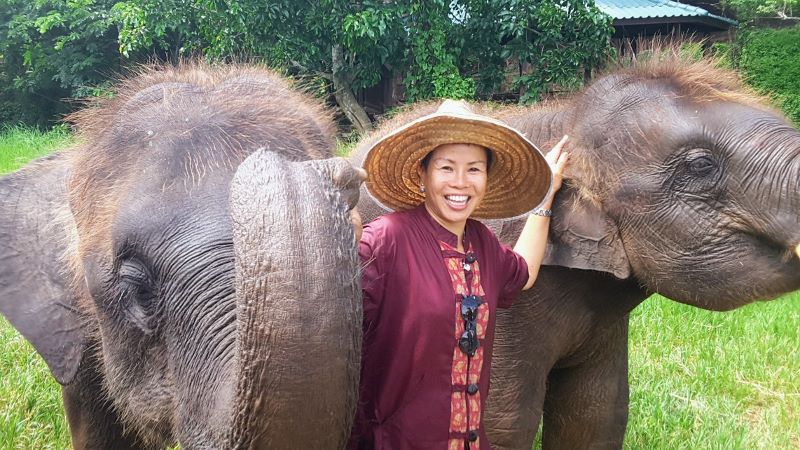 Elephant Rescue Park provides a set of mahout clothing, gum boots, straw hats and towels for showering.
Remember to bring socks so you don't get blisters from the boots! Small lockers are available.
We suggest you also bring sunscreen lotion, insect repellent, and also swimwear to wear under the provided clothing if you like.