The Tiger Peanuts of Mae Hong Son are known throughout Thailand. Named after their striped appearance, these peanuts are both visually striking and delicious in taste.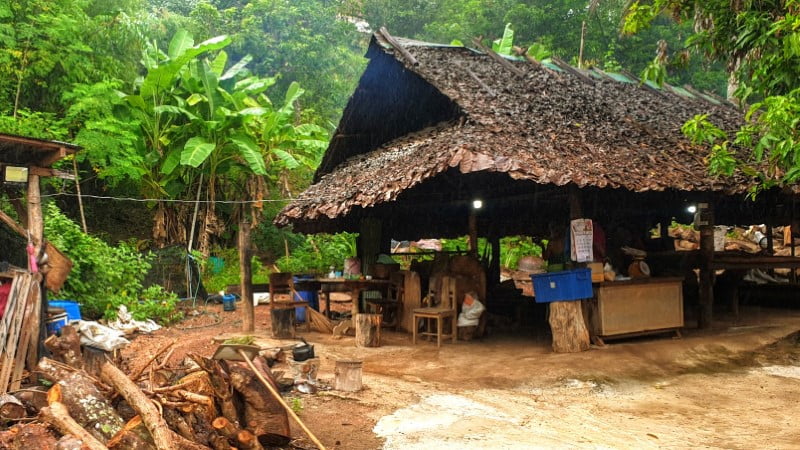 Pa Ying claims to have the original peanut 'factory' in Mae Hong Son, and we would not dare dispute her. Certainly, this peanut shop is full of charm, and clearly pre-dates the larger peanut vendors along the main road.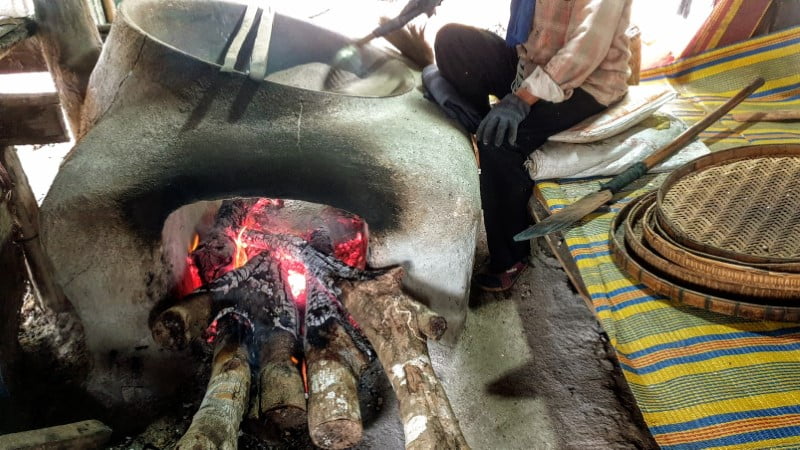 The peanuts are roasted in a large quantity of super-heated salt over a wood fire. They are sifted to remove excess salt, and then cooled on large tables.
The peanuts come in 2 varieties – either boiled before roasting, or simply roasted. If you are not sure, Pa Ying will let you taste test – but this often leads to her customers deciding to buy 1 bag of each.
Pa Ying also cooks up large quantities of popcorn using the favored local 'sticky' corn – but be warned this is highly addictive! Possibly even more-so than the peanuts.
Nearby Attractions
Su Tong Pae Bamboo Bridge
Tour Itineraries for Mae Hong Son City