Located just north of the Kok river within the city of Chiang Rai, the Blue Temple (Wat Rong Seua Ten) is well worth a visit. There is currently no entry fee, but this may change as it is getting very crowded with visitors.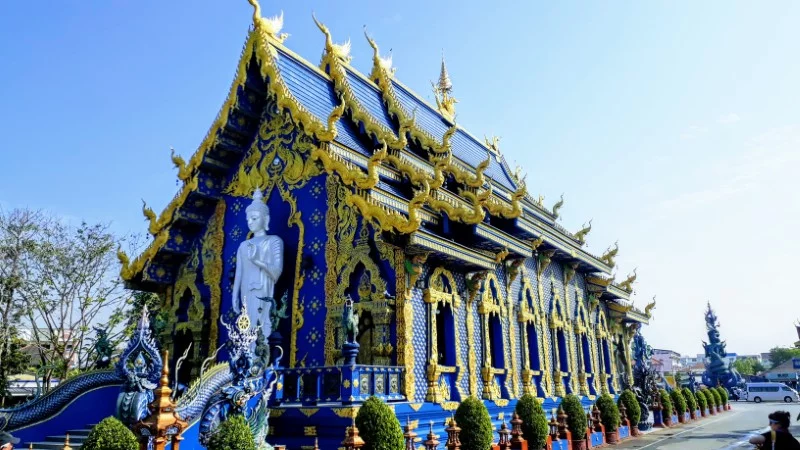 The blue-colored coconut ice cream is popular – even on cool mornings! Long queues form on hot days. The blue color is from the butterfly-pea flower, which is generally used for blue coloring in Thai cooking (blue colored rice for example).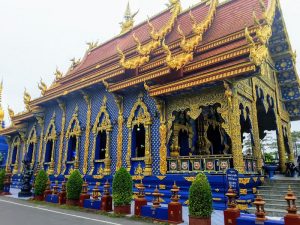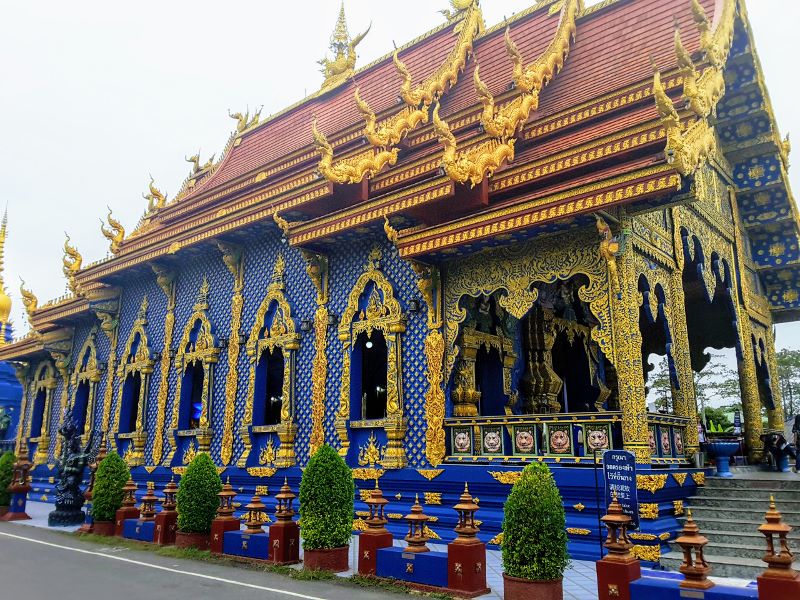 Nearby Attractions
Inspire Project (Kamlangjai)
Blue Temple Tours
Most of our overnight itineraries for Chiang Rai province include the Blue Temple, and there are also some day tours from Chiang Mai available.