Singha Park Chiang Rai
Singha Park Chiang Rai consists of over 12 square km of tea fields, lakes, fruit trees and flower beds. There is a central viewpoint for the tea fields.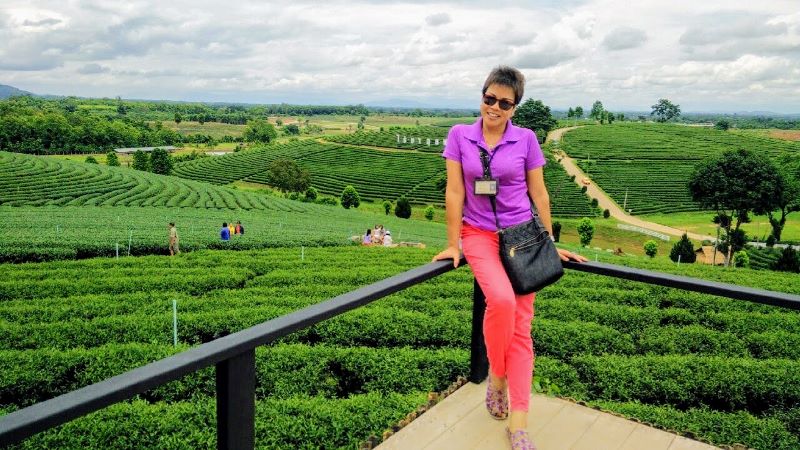 Singha Park hosts a number of sporting and cultural events throughout the year, including an international hot-air balloon festival.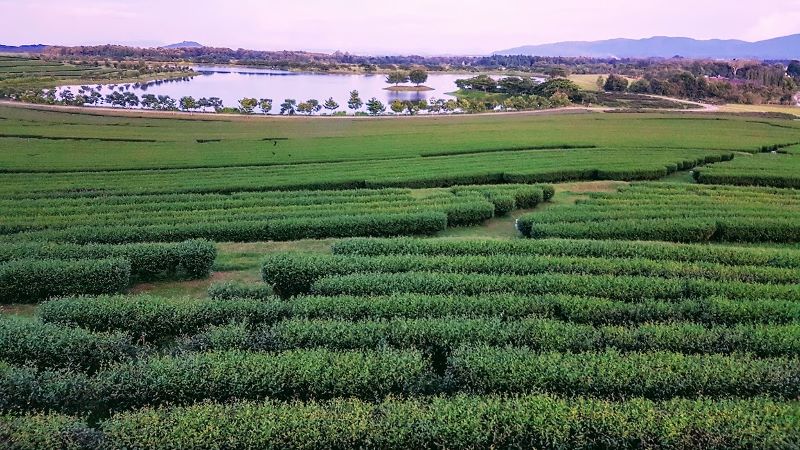 Singha Park Transport
There is a hop-on, hop-off tram that departs from the front gate each 30 minutes. This is very popular so you need to book a place on arrival and return at the allocated time. If the tram is booked out, or you prefer the exercise, there are also rental bicycles available.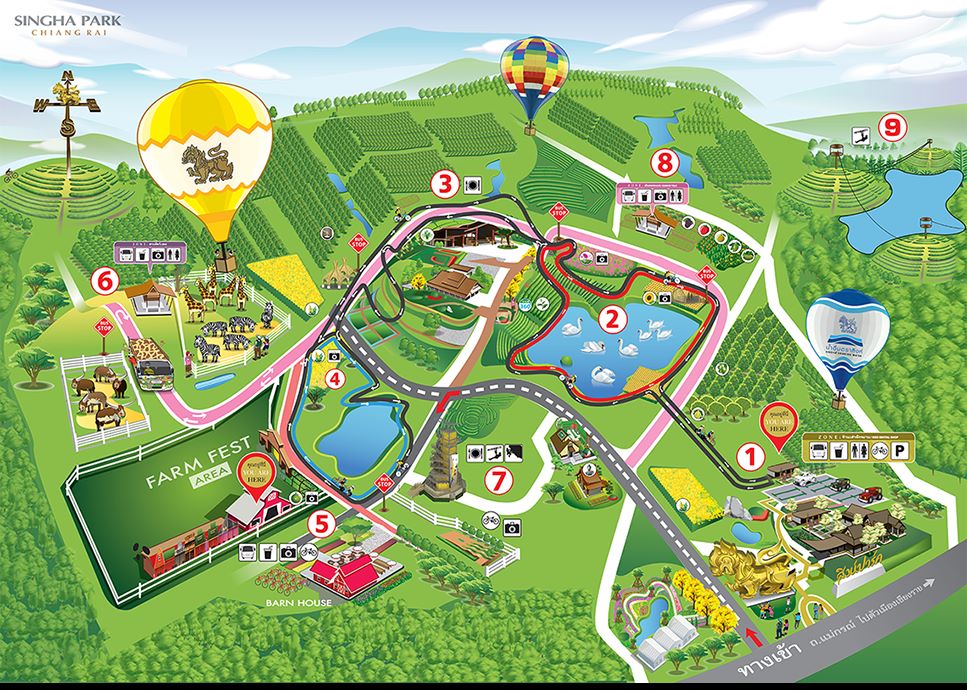 Many of the roads/paths at Singha Park are reserved for tram and bicycle, so these are the only 2 ways to get full access to the park.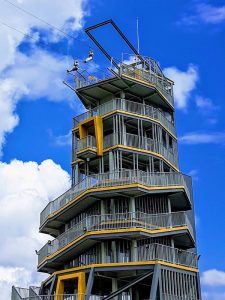 The zip-line is yet another way to get an interesting look at Singha Park! You can purchase a ticket for a single ride without delaying your itinerary or hurting your budget.
Singha Park Restaurants
Bhubirom Restaurant is co-located with the main viewpoint, so this is a great option if your itinerary has you passing by at lunch-time. Barnhouse Pizzeria is another option within the park. Your guide can recommend other options outside if you prefer simple local food.
Nearby Attractions
Inspire Project (Kamlangjai)
Singha Park Tours
Singha Park is not part of the itinerary for any group tours, so you will need to book a private tour from Chiang Mai if you would like to visit as part of a day tour. Most of our overnight itineraries for Chiang Rai province include Singha Park.
For more information, including public event schedule, please refer to the Singha Park website: https://www.singhapark.com/