Doi Tung is a prominent peak in Chiang Rai province. Home to Shan, Lahu, and Akha communities, this area was previously dominated by opium farming. The opium trade enriched the trade bosses, but caused widespread devastation of the environment and local people.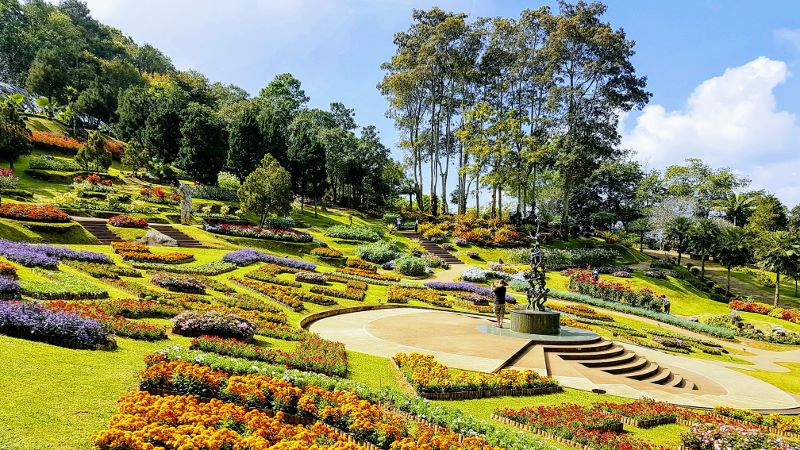 Under royal patronage, around 15 hectares were reforested and re-purposed for sustainable agricultural development in 1988. Today this mountainous district is incredibly beautiful and unrecognizable from the scarred landscape you see in old photos at the museum.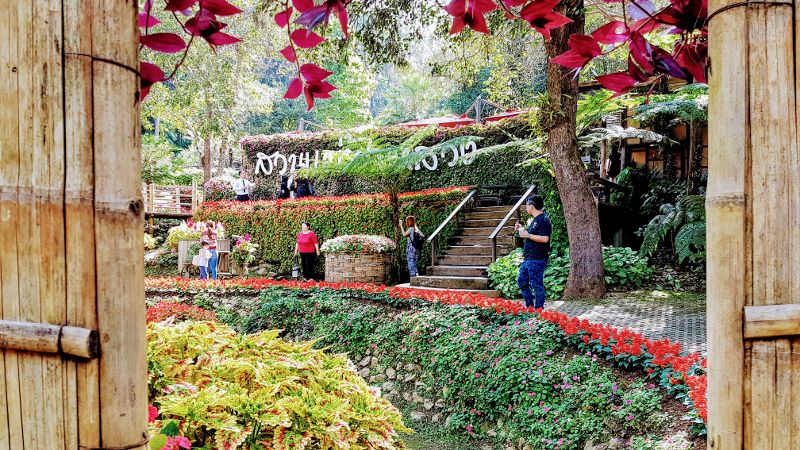 The main attraction is the Mae Fah Luang gardens, but there is also ticketed entry to the royal villa and the museum. Locally grown Doi Tung branded coffee is available at the cafes on site, and is one of the most recognized coffee brands in Thailand.
Nearby Attractions
Golden Triangle
The convergence of Thailand, Myanmar & Laos on the Mekong River.
Choui Fong Tea Plantation
Doi Tung Multi-Day Itineraries