We welcome you to join one of our experienced local guides for an unforgettable street food tour of Chiang Mai. Your guide will meet you in the evening at your hotel and whisk you away on local transport to your first market.
Learn about the food and sample a variety of the best delicacies on offer as you hop from market to market.
Chiang Mai Street Food Private Tour [Evening]
This is a short private tour
Pickup from hotel 6:00pm
6:15pm Chiang Mai Gate street food
7:00pm – Street Food at Chang Phuek Gate
8:00pm – Chiang Mai Wholesale markets (fruit and veges)
8:30pm – Chiang Mai Flower Market
Return to Hotel around 9pm (or drop off at Night Bazaar if you prefer).
Street food is included in the price, your guide will explain all the food and help you to order.
Choose transport method below.
Songthaew / Red Pickup
฿1,900 (2 pax)
฿1,500 (3 pax)
฿1,300 (4 pax)
฿1,100 (5+ pax)
฿1,000 (7+ pax)
per person
Tuk-Tuk
฿2,000 (2 pax)
฿1,700 (3 pax)
฿1,450 (4 pax)
฿1,400 (5+ pax)
฿1,300 (7+ pax)
per person
Motorized rickshaw
All Stops Included
2 passengers per vehicle
Driver tip included
Chiang Mai Gate Market (Pratu Chiang Mai)
The Chiang Mai Gate market is located at the larger of 2 southern gates to the old city. This is a great place to start as cooking will be in full swing at 6pm but it is not yet crowded – your guide will be able to get your started with some Pad Thai, Roti, or maybe some Chiang Mai sausage. If in doubt, say yes and try everything!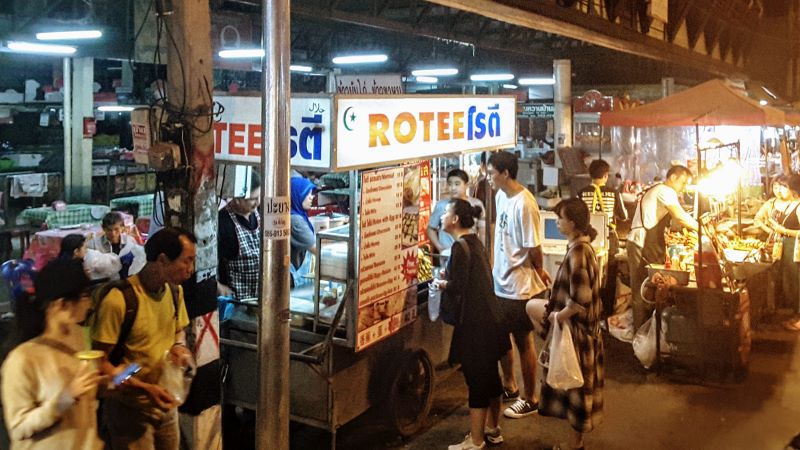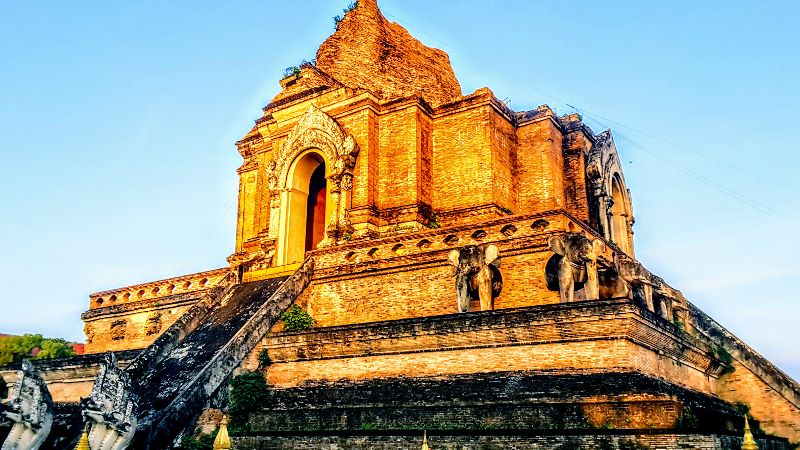 Wat Chedi Luang is one of the most visited temples in the old city and is within walking distance of Chiang Mai Gate. If you will not otherwise visit Wat Chedi Luang during your stay in Chiang Mai, your guide will be happy to take you here.
The buildings within the compound are closed at night, but on the plus side the Chedi is lit-up in appealing light for photos, and you will avoid the typical daytime crowds.
Chang Phuak Gate Market
Onwards to Chang Phuak Gate (literally white elephant gate) for more eating! The food stalls get busy here and queues form early (especially for the vendors highly rated on TripAdvisor or who have been reviewed by Anthony Bourdain!). Your guide can help you choose wisely, get server and find a table. The stewed pork leg with rice is an eternal favorite!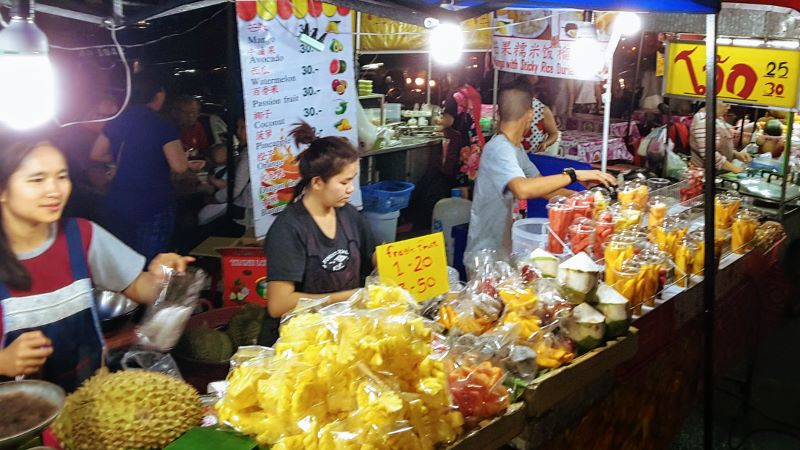 Wholesale Market (Muang Mai)
Feeling a little full? Visit the wholesale fruit and vegetable market. Sample some fruit for dessert, or buy to take back to your hotel to enjoy on the following days.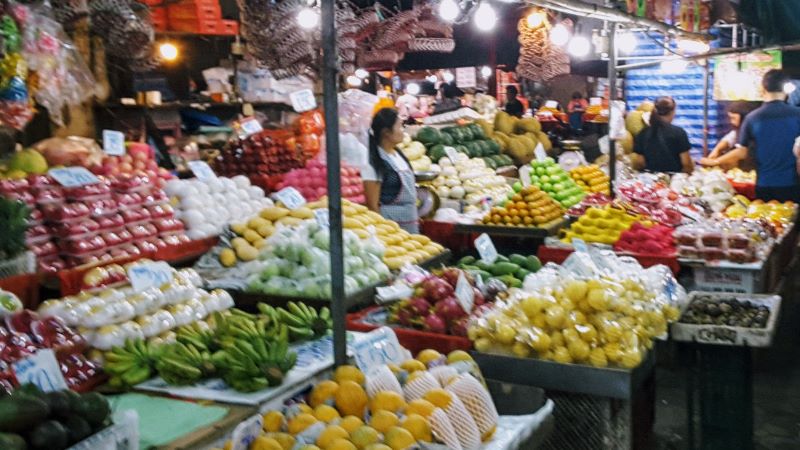 The street food tour runs for three hours in the evening – the best time is between 6pm and 9pm. You will get the most out of this tour if you come hungry and with an adventurous palate.
Nearby Attractions
Chiang Mai Old City
Explore the historical heart of Chiang Mai.
Wat Phra Singh
Visit the most culturally significant temple within the city of Chiang Mai.
Wat Chedi Luang
Visit Chiang Mai's most physically imposing temple.