Wat Huay Pla Kang is a Chinese styled (Mahayana Buddhist) temple in the northern outskirts of Chiang Rai city. The compound is dominated by a statue of Guan Yin, the Goddess of Mercy and an impressive 9-level pagoda.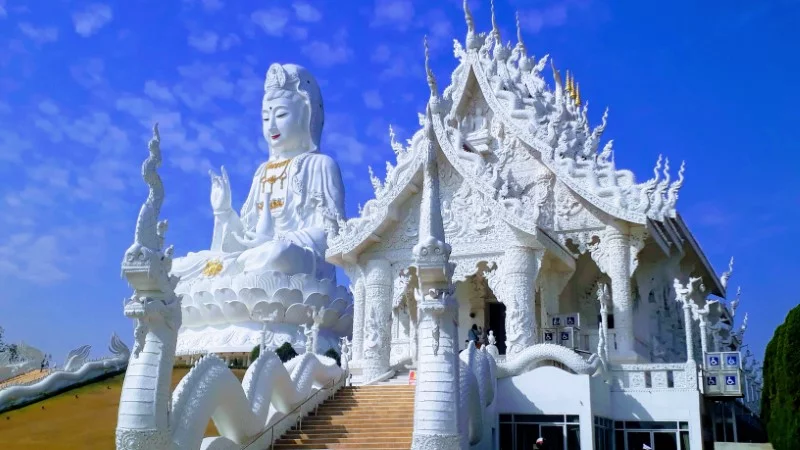 This temple compound gets very busy, but donations from the constant stream of visitors fund the maintenance and ongoing construction program.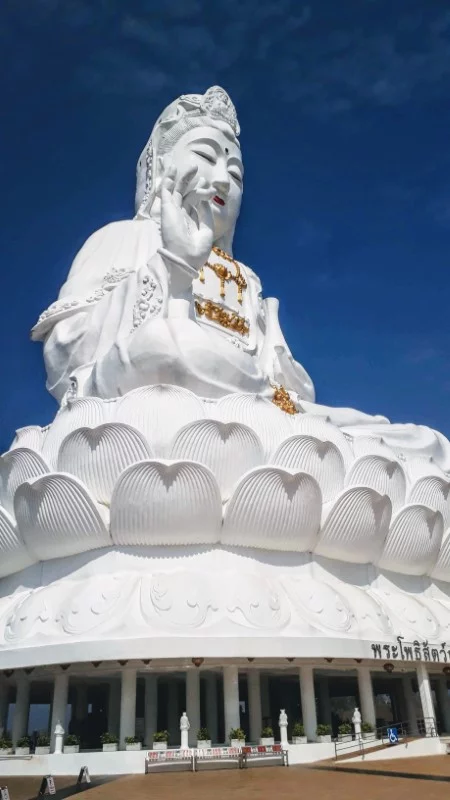 There is an elevator that takes you to the top of the statue for panoramic views of the pagoda and surrounding countryside.
Within the viewing level itself, the interior is decorated with an elaborate stucco.
Nearby Attractions
Inspire Project (Kamlangjai)
Wat Huay Pla Kang Tours
The group tour from Chiang Mai does not include a stop at Wat Huay Pla Kang, but we can stop here as part of a private day tour from Chiang Mai. This temple is also a popular inclusion on our multi-day itineraries for Chiang Rai.