Mae Hong Son City is the administrative capital of Mae Hong Son Province. The 'city' moniker comes from consistent translation of the Mueang district name – commonly used to identify provincial capitals in Thailand.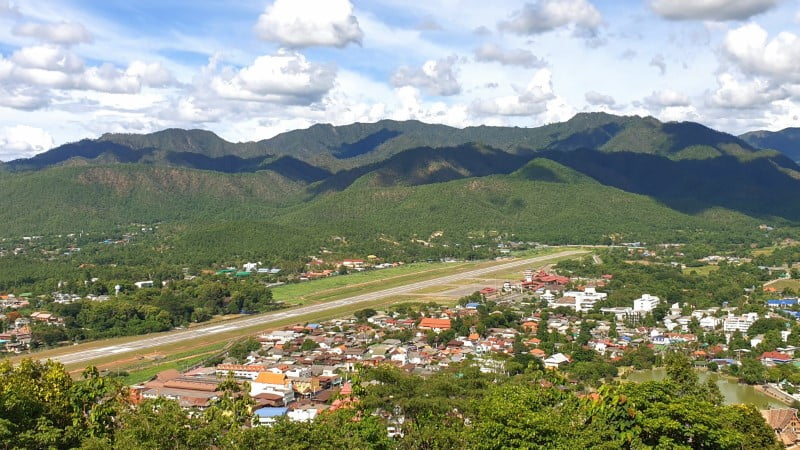 Mae Hong Son city does have a significant population but is spread out with plenty of greenery. The best place to get a view of the city and surrounds is from Wat Doi Kong Mu which is perched on a central hill in the valley.
During the day, there is little in the town specifically designed for tourists, but watching the locals go about their business is interesting – the fresh markets are a hive of activity early in the morning.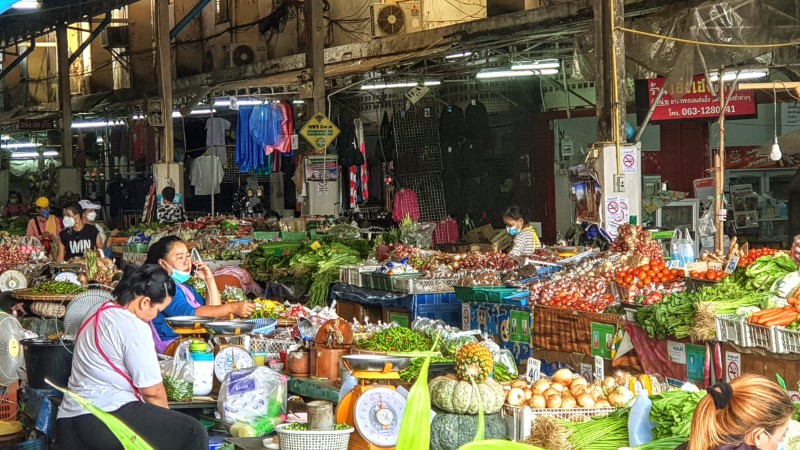 At night, the action is all around the lake Chong Kham in the center of town. There is a small walking street along the northern edge of the lake. On the southern side of the lake, there are two temples under lights at night: Wat Chong Klang, and Wat Chong Kham.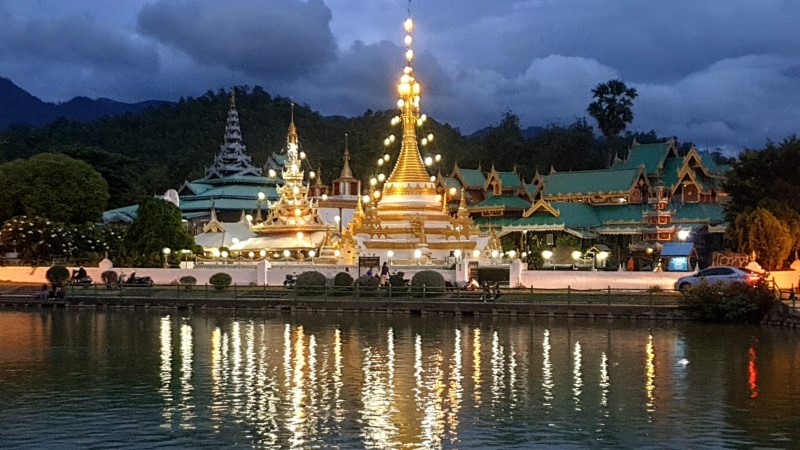 Places to Stay in Mae Hong Son City
Clean budget accommodation is available in the center of town, a short walk from the lake and walking street / night markets. If you want a more standard hotel experience, the Imperial Mae Hong Son is a few minutes south of the city. Fern Resort is the most comfortable option and is great value, but some distance from the city center,
Olsen Tours is is compensated for referring business to Booking.com.
Fern Resort
4 star tranquility outside of town
The Imperial Mae Hong Son
3.5 star hotel on the outskirts of town
Where to Eat in Mae Hong Son City
At night, there are various street food and pub food options at the lake / walking street.
For a more comfortable experience, we recommend Bai Fern Restaurant (same owner as Fern Resort). Baan Song Thai Restaurant is a good option for lunch south of the city.
Nearby Attractions
Su Tong Pae Bamboo Bridge
Mae Hong Son City – Multi-Day Itineraries
Mae Hong Son Bus Service
If you plan to travel independently to Mae Hong Son, there is a bus service available. See the timetable below for information regarding the bus service from Chiang Mai to Mae Hong Son, and return journeys.
Olsen Tours is a participant in an affiliate program with 12Go and is compensated for referring business to our partner.