Mae Hong Son City is the administrative capital of Mae Hong Son Province. The 'city' moniker comes from consistent translation of the Mueang district name – commonly used to identify provincial capitals in Thailand.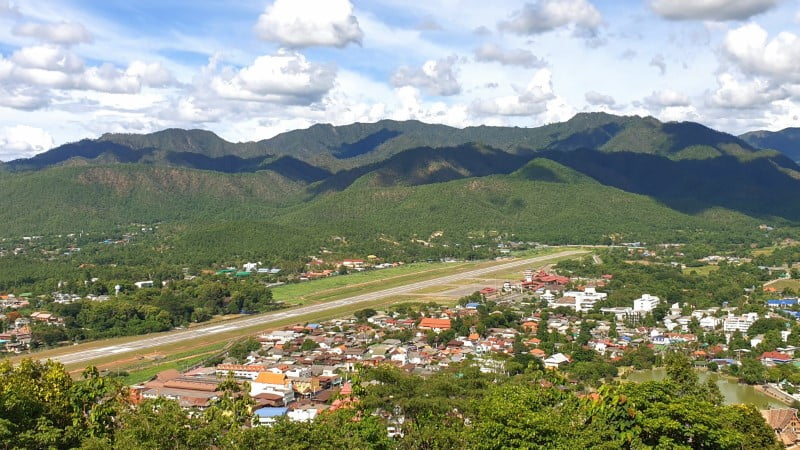 Mae Hong Son city does have a significant population but is spread out with plenty of greenery. The best place to get a view of the city and surrounds is from Wat Doi Kong Mu which is perched on a central hill in the valley.
During the day, there is little in the town specifically designed for tourists, but watching the locals go about their business is interesting – the fresh markets are a hive of activity early in the morning.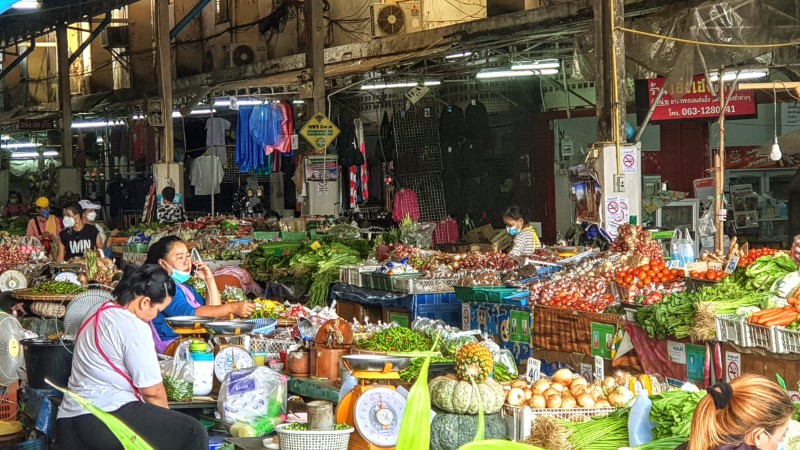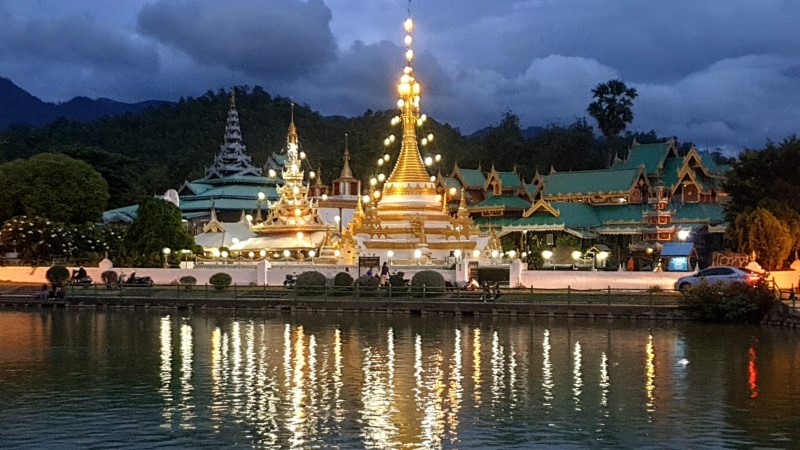 Places to Stay in Mae Hong Son City
Clean budget accommodation is available at Ngamta Hotel, which is a short walk from the lake and walking street. If you want a more standard hotel experience, the Imperial Mae Hong Son is a few minutes south of the city.
Where to Eat in Mae Hong Son City
At night, there are various street food and pub food options at the lake / walking street.
For a more comfortable experience, we recommend Fern Restaurant.
Nearby Attractions
Su Tong Pae Bamboo Bridge
Mae Hong Son City – Multi-Day Itineraries
Mae Hong Son Bus Service
If you plan to travel independently to Mae Hong Son, there is a bus service available. See the timetable below for information regarding the bus service from Chiang Mai to Mae Hong Son, and return journeys.
Bus Chiang Mai - Mae Hong Son

฿ 250–300

3h 30m – 6h

→

Minivan

06:30, 07:30, 08:00, 08:30, 09:00, 09:30, 10:00, 10:30, 11:00, 11:30, 12:00, 12:30, 13:30, 14:00, 14:30, 15:00, 17:00, 18:00, 20:00

←

Minivan

07:00, 08:00, 09:00, 10:00, 11:00, 12:00, 13:00, 14:00, 15:00, 15:30, 17:00, 22:00