Tham Pla FIsh Cave is a refreshing stop, conveniently located along the roads joining Pai, Ban Rak Thai, and Mae Hong Son town.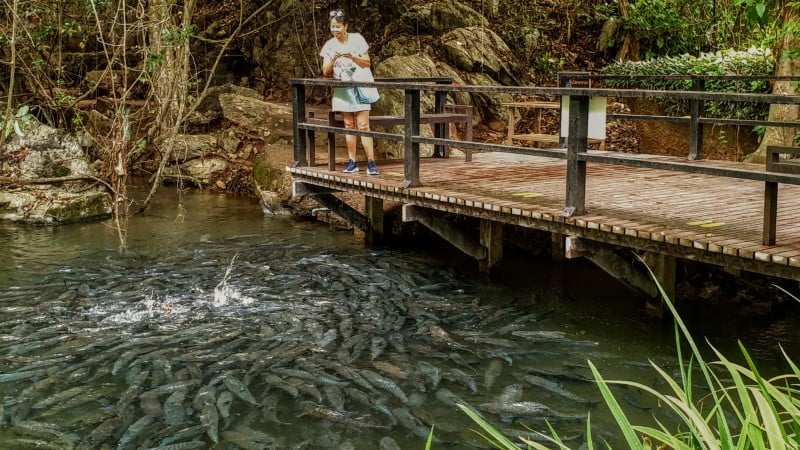 Tham Pla Fish Cave is a ticketed attraction under the management of Thailand's National Park service. The large grassy parkland is great for taking a break for the road, but the fish are the main attraction, of course!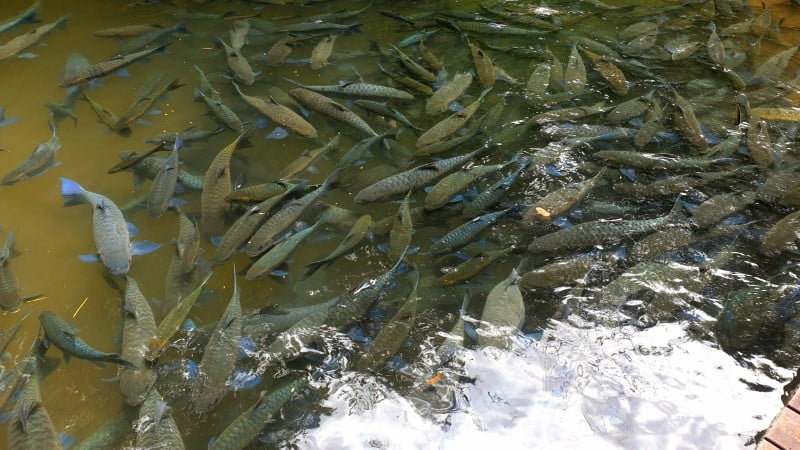 The fish eat a phenomenal quantity of food each day, with both pails of fresh produce and feed pellets on sale to lure the fish into your photographs!
Nearby Attractions
Tour Itineraries for Tham Pla FIsh Cave