The Sky Pagodas of Wat Chaloem Phra Kiat are visible on a mountain top, and offer great views if you climb to visit the hidden temple, Located almost due east of Chiang Mai City, but separated by a mountain range, you will need to drive south from Chiang Mai to Lampang city first, then head north for 1 hour 20 minutes.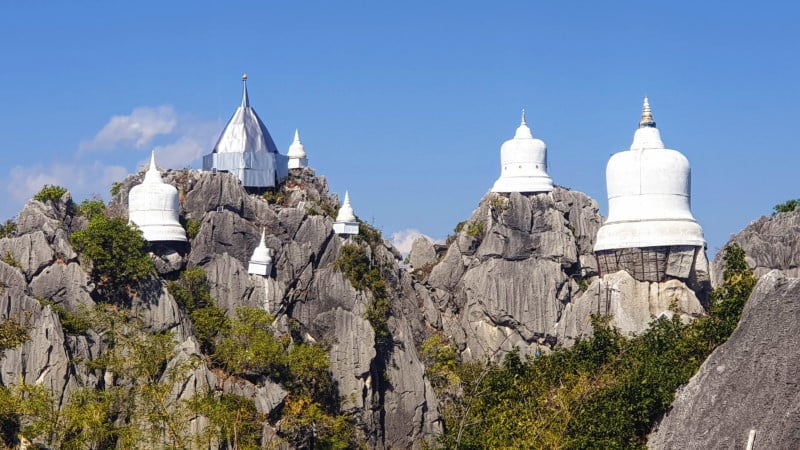 Your journey begins at the main parking lot / ticket office, where regular shuttle transport takes you up a steep access road to the start of the walking trail.
After the first few hundred meters, the trail is all boardwalk and stairs to the summit. The boardwalk / stairs are well maintained, with rest points after each section of ascent. Even moderately fit visitors will manage the climb, just make sure not to rush and take a break if you are breathing heavily.
On reaching the summit, you will find the tranquil temple Wat Phra Phutthabat Sutthawat. This complex includes a bell tower with spectacular views, and a prayer hall with great position to view the white stupas that adorn the mountain top.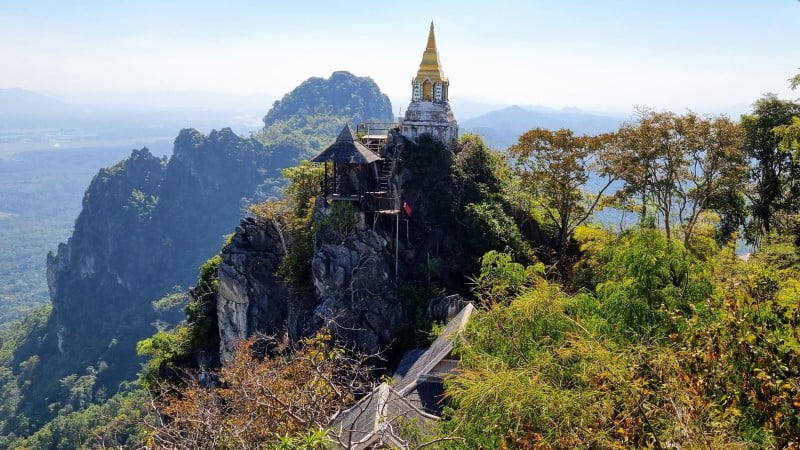 If you are feeling hungry after hiking Wat Chaloem Phra Kiat, we recommend Aeo Im restaurant just 15 minutes drive from the ticket office. From there you can head south back to Lampang or north toward Phayao.
Tour Attractions in Lampang
Wat Phrathat Lampang Luang
Tour Itineraries for Wat Chaloem Phra Kiat