Wat Saeng Kaew Phothiyan is one of the most beautiful temples in Northern Thailand. While not heavily visited by foreigners, it is very well known throughout Thailand. The temple is located one hour south-west of Chiang Rai city along the main highway 118 to Chiang Mai.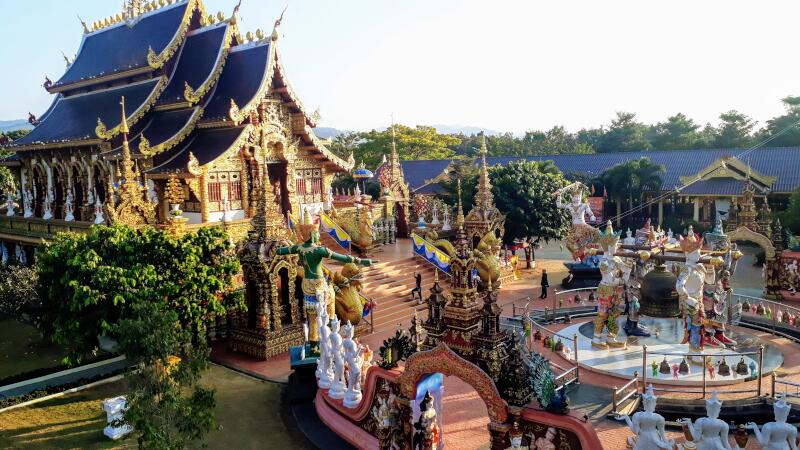 The abbot of Wat Saeng Kaew Phothiyan has a high profile and many Thai people travel for his guidance and blessings. Because of the reputation of the abbot and the temple, they receive many donations which explain the amazing ornate detail of the buildings and the ongoing constructions. The donations are also used to support community welfare including student scholarships.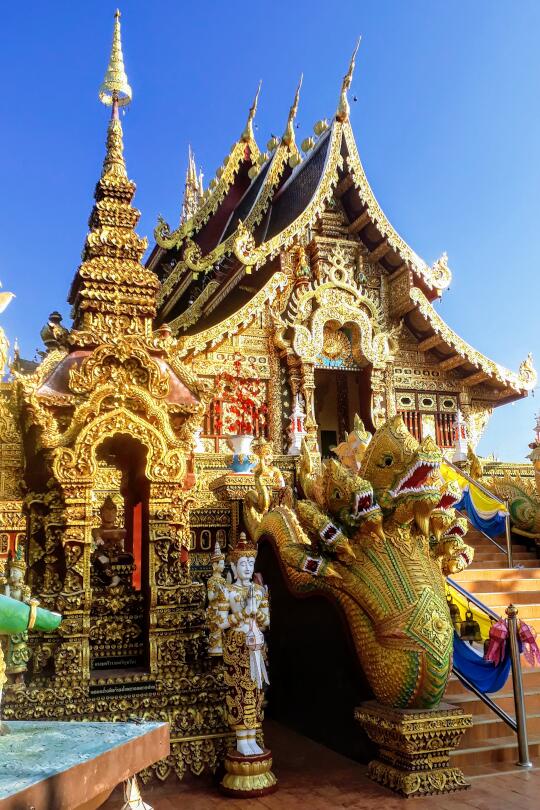 Some of the features that visitors find interesting at Wat Saeng Kaew Photihyan include:
A field of towering statues including Hindu deities such as Ganesha and Shiva.
Visitors may attempt to toss 3 coins through the navel of a buddha
In front of the main prayer hall, 4 demo-gods labor to carry a large bell. 2 of them are demons complete with cigarettes and beer. One of the demons has a phone in his back pocket with his social media apps at the ready!
Elephant-headed nagas!
A bell tower you can climb for a good view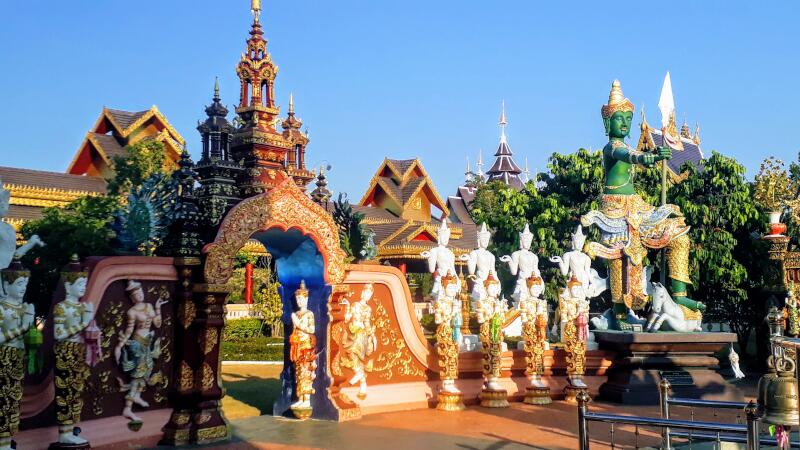 Nearby Attractions
Wat Saeng Kaew Phothiyan Tours
Wat Saeng Kaew Phothiyan is an optional stop on the return from Chiang Rai to Chiang Mai. A beautiful temple compound in its own right, it is also a good way to take a break from the highway. The buildings are exceptionally beautiful in late afternoon light.