Mae Khachan Hot Springs is in Wiang Pa Pao, Chiang Rai. The thermal waters can be experienced at a number of locations in this district, but for the onward traveler this means right next to the main Chiang Mai – Chiang Rai Highway 118 (on both sides of the road).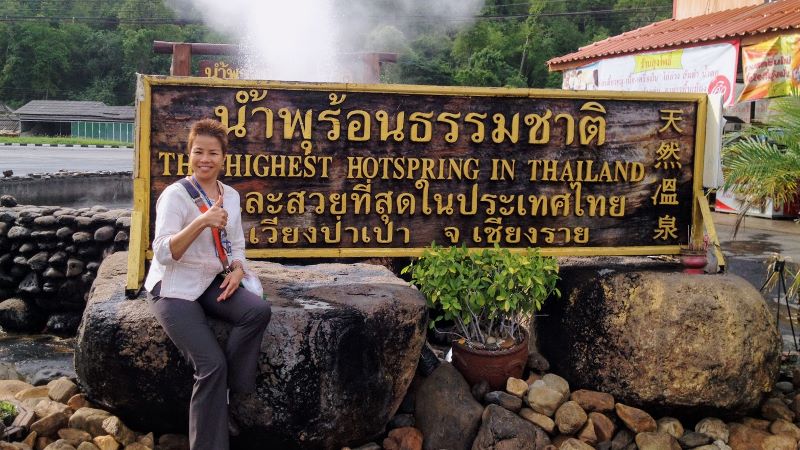 Most tour operators will describe this as an attraction, but to be honest your driver needs a break half way to Chiang Rai, and will stop whether you want to or not!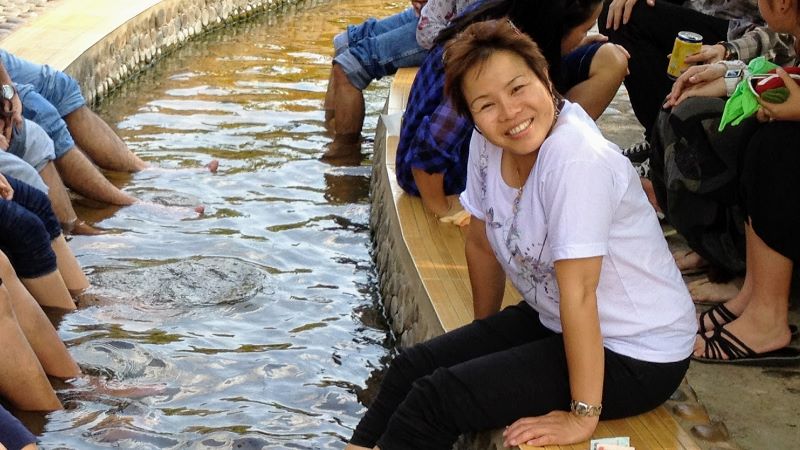 As long as you have reasonable expectations, this is quite a fun place to stop. There are hot water geysers, and seating areas so you can bathe your feet in the hot water. You can buy baskets of chicken or quail eggs to boil.
There are trinkets and souvenirs for sale of course, but you can also find some local fruit. Chiang Rai is famous for a pineapple cultivar with small-sized fruit (great if someone else cuts it!) and lychees – the hot springs markets will definitely have pineapple in season.
More importantly you can stretch your legs. There are restrooms, and convenience stores if you need to restock drinks or snacks.
Nearby Attractions
Mae Khachan Hot Springs Tours
Nearly all tours to Chiang Rai will stop at Mae Khachan Hot Springs. You might get to stop both on the way there, and on the way back!