Ayutthaya is the historical capital of the Siamese Kingdom, which is a precursor to the modern constitutional monarchy of Thailand.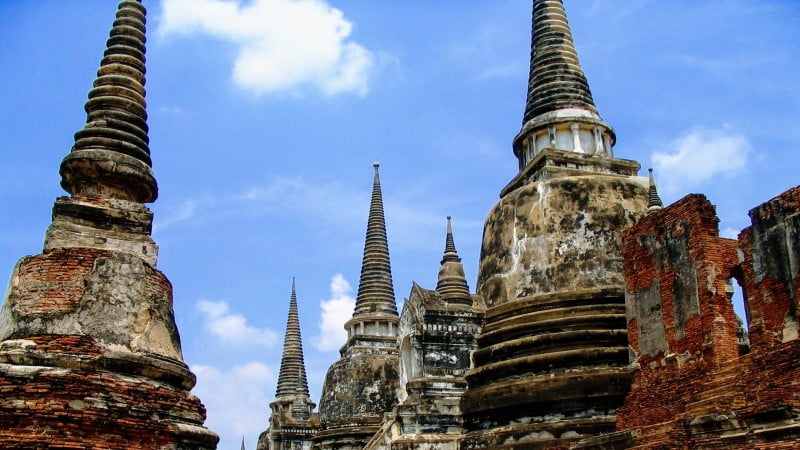 The Best Temples to Visit in Ayutthaya
Our top picks for temples to visit in Ayutthaya are:
Wat Yai Chai Mongkon
Wat Mahathat
Wat Ratchaburana
Wat Phra Si Sanphet
Wat Chaiwatthanaram
Where to stay in Ayutthaya?
Olsen Tours is is compensated for referring business to Booking.com.
Ayutthaya Tour Itineraries
Olsen in tours is based in Chiang Mai, but Ayutthaya is a popular waypoint for people traveling between Chiang Mai and Bangkok in both directions.
Transport Services in Ayutthaya
If you plan to travel independently, Ayutthaya has a reasonably well-serviced train station. There are also various taxi/van services available.
Olsen Tours is a participant in an affiliate program with 12Go and is compensated for referring business to our partner.