Driving or walking the streets, you will see much of the walls, gates, and moat that surround the old city. In the Lanna period, major cities in this region were fortified with large ditches. As a consequence of digging the fortifications, there was typically a mound of earth next to the ditch, and pools of water formed.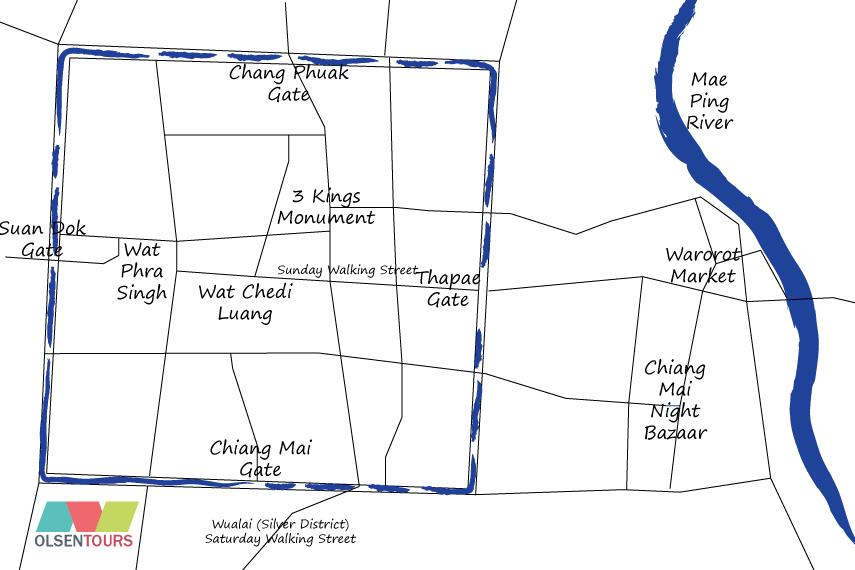 In more modern times, decorative walls and widening of the 'canals' has added to the aesthetics of the original fortifications.
Today the walls and moat form the backdrop to all the major festivals in Chiang Mai.
Chiang Mai City Tour
This is a short private tour
Pickup from hotel (old city or between old city and the river)
Wat Phra Singh (entry included)
Wat Chedi Luang (entry included)
Muang Mai Wholesale Market (free, not accessible by samlor)
Warorot Market (free)
Return to your hotel or drop at any old city location.
Choose transport method below.
Songthaew / Red Pickup
฿1,000 (2 pax)
฿700 (3 pax)
฿550 (4 pax)
฿500 (5+ pax)
฿400 (7+ pax)
per person
Tuk-Tuk
฿1,100 (2 pax)
฿1,000 (3 pax)
฿850 (4 pax)
฿800 (5+ pax)
฿700 (7+ pax)
per person
Motorized rickshaw
All Stops Included
2 passengers per vehicle
Driver tip included
Samlor
฿1,800 (2 pax)
฿1,500 (3 pax)
฿1,350 (4 pax)
฿1,300 (5+ pax)
฿1,150 (7+ pax)
per person
Tricycle rickshaw
All stops except Muang Mai Markets
1 passenger per vehicle
Driver tip included
Chiang Mai City Markets
Supermarkets first appeared in Chiang Mai right at the end of the 20th century, but traditional markets remain the popular choice for local people. The local market offer the freshest produce at the lowest prices and also offer highly affordable cooked meals.
See our article on street food tours if you would like a private tour, out feel free to check out our itinerary as a guide to making your own way through the markets.
Warorot Market
Warorot markets are in the heart of Chiang Mai's Chinatown. This is a genuine local market and a popular shopping destination for Thai people from outlying towns when they come to the city.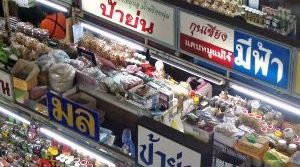 In the markets and nearby streets you can find a wide range of fresh vegetables, meat, shoes, clothing, dried fruit, freshly cut flowers and much more.
Muang Mai Markets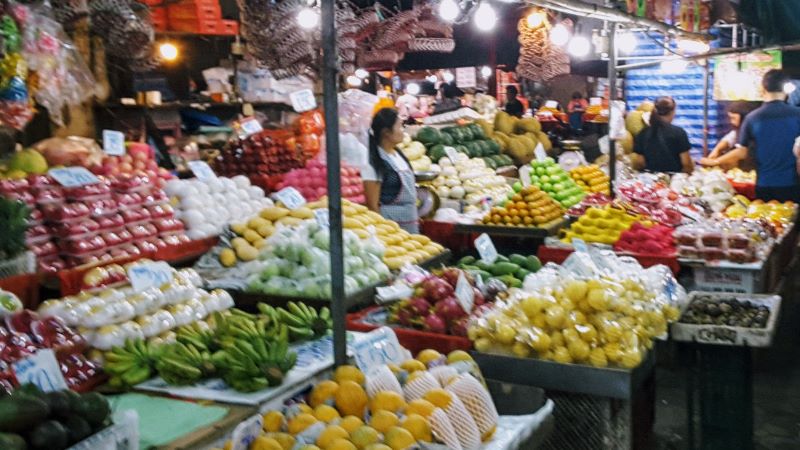 Muang Mai is Markets are the main point of wholesale for fresh produce arriving in the city from Chiang Mai's farming districts. Some farmers will even sell produce from the tailgate of their trucks.
Street Food Markets
Street food is to be found all over the city and is generally open until late. Popular locations for vendors include the Night Bazaar, Chang Phuak Gate (northern gate).
Tuk-Tuks
Samlor (Rickshaw)
If you want to try riding in a samlor, we can help you charter one in Chinatown. Take a ride through the old city of Chiang Mai, and your guide will meet you at Wat Phra Singh or wherever you want to visit next.
Nearby Attractions
Chiang Mai Old City
Explore the historical heart of Chiang Mai.
Wat Phra Singh
Visit the most culturally significant temple within the city of Chiang Mai.
Wat Chedi Luang
Visit Chiang Mai's most physically imposing temple.
Chiang Mai City Tours
If you would like to take a private tour with us, there are several options.