Wat Prathat Doi Kong Mu is a hill-top temple complex that overlooks Mae Hong Son City. The central feature of the temple grounds are a pair of white pagodas.
The larger of the two pagodas was constructed in 1860. The smaller pagoda added in 1874 at the direction of Phaya Singhanat Racha, who was the first governor of Mae Hong Son.
The views of the city, airfield, and surrounding mountains from the pagoda level are the best you will find anywhere in the district.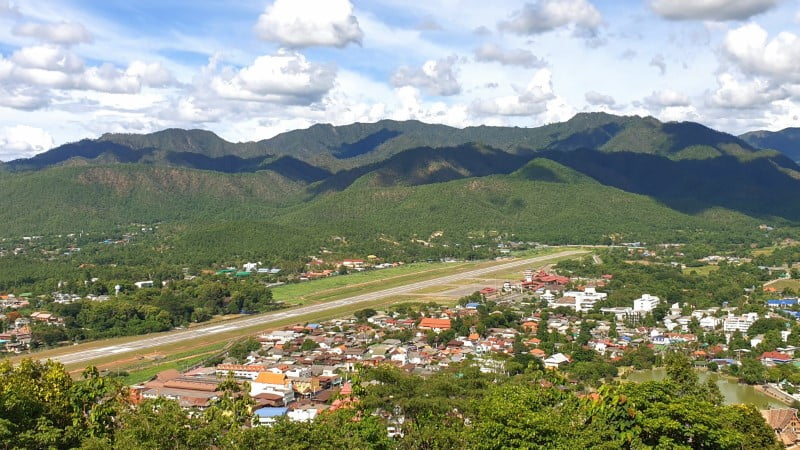 If you have time and energy, walking to the highest point of the hill will yield a good overview of the pagodas with the city and mountains in the background.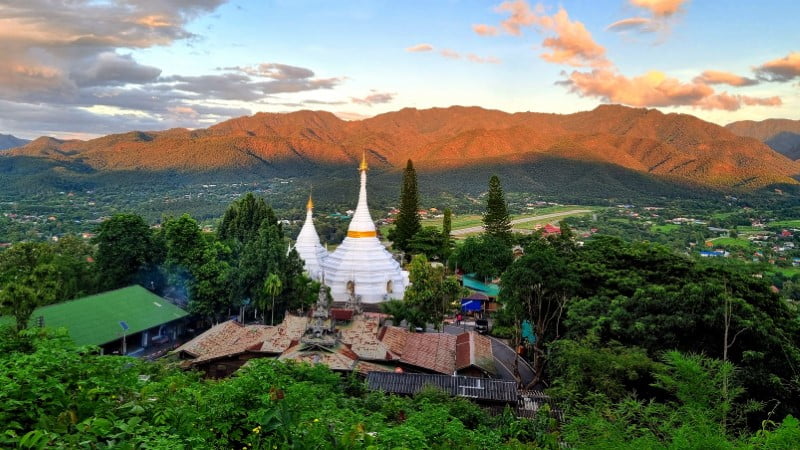 Nearby Attractions
Su Tong Pae Bamboo Bridge
Tour Itineraries for Wat Doi Kong Mu