Huay Pu Keng is a remote village in the north-west of Mae Hong Son Province. Quite close to the Myanmar border on the banks of the Pai river, the town is home to Kayan and Kayaw ethnic sub-groups of the Karenni people (Red Karen).
Huay Pu Keng Village
Once at the village you may spend time walking around and observing village life. The local people hand-make shawls, bags, and other items which they offer for sale.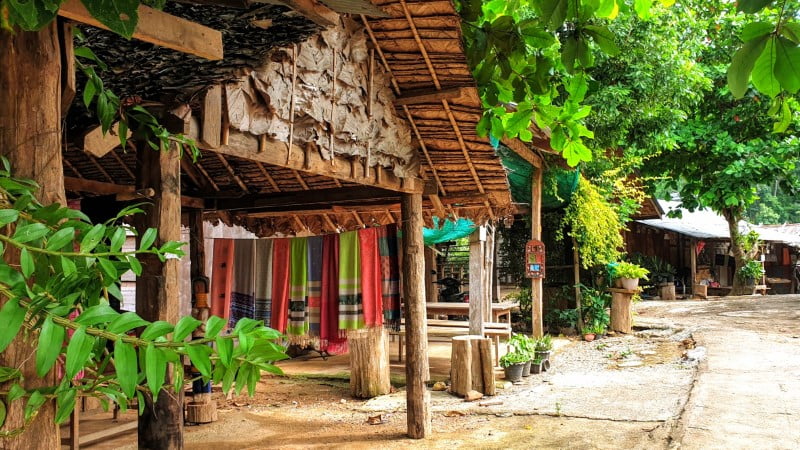 The main street of the village is clearly set up to earn money from visitors (…if the ticketed entry did not tip you off). However, the transition from tourist hustle to surrounding village life is nearly seamless – something you will not experience in the 'longneck demonstration' villages of Chiang Mai or Chiang Rai, and even more immersive than other long neck villages in Mae Hong Son province.
Getting to Huay Pu Keng
To reach Huay Pu Keng from Mae Hong Son City, you have 2 main options:
Drive south and then west along the Pai River. There is a basic ferry station on the southern river bank opposite Huay Pu Keng. You can cross the river by boat for a small fee.
You may charter a boat from Ban Huai Duea in the south-western suburbs of Mae Hong Son City. It takes about 30 minutes by boat to reach Huay Pu Keng
Tour Itineraries for Huay Pu Keng
Nearby Attractions
Su Tong Pae Bamboo Bridge