Araksa Tea Garden is located about 1.5 hours drive north from Chiang Mai. As such it is the most accessible tea plantation if you are staying in Chiang Mai city.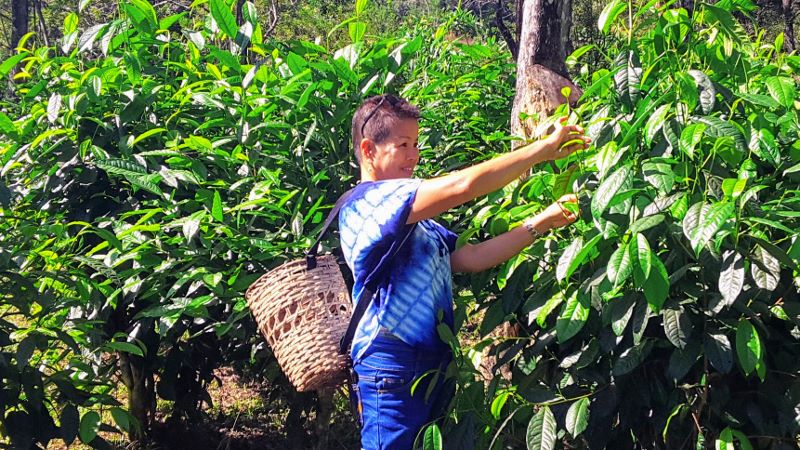 It is quite different from the tea plantations you see in Chiang Rai and Mae Hong Son province: rather than growing high on a mountainside, Araksa Tea Garden grows in the micro-climate of a small valley and under the shade of trees.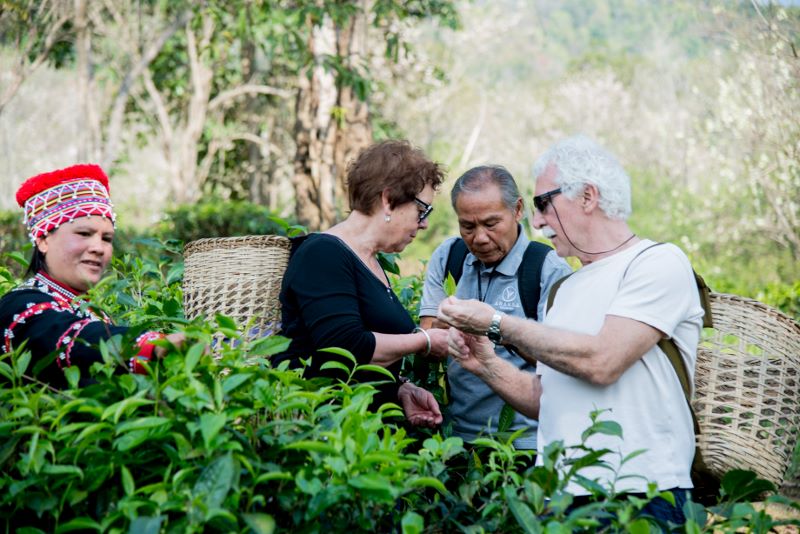 The variety of tea grown here is called Assam, and the plantation is one of the first established in Thailand (1939). After decades of abandonment, the plantation was restored by new owners starting in 2014. Araksa Tea now operates chemical-free and upholds ideals of ecological and social responsibility.
Tea Picking Tour
The most popular way to experience Araksa Tea Garden is on their half-day tour which is available mornings and afternoons. Olsen Tours can arrange your visit as part of a private day tour from Chiang Mai, or as a return trip from your hotel using Araksa Tea's shuttle service. Either way, you will be guided through the plantation by an on-site expert to learn about growing tea and processing of the tea leaves. Of course, you will be invited to taste the tea!
Effective from January 1st 2020, Araksa Tea Gardens have advised there will be three times per day for the tea-picking tour. Tours will now start at 9am, 11am and 2pm. For larger groups we can arrange for tours at other times to fit with overall itinerary.
Araksa Tea Gardens Tours
We have a number of private day tours to choose from. These all include the tea picking tour run by the staff at Araksa Tea.
For more details, see the Araksa Tea Garden website: https://www.araksatea.com/
Nearby Attractions
Queen Sirikit Botanic Gardens
Bai Orchid & Butterfly Farm