The amazing district of Mae Salong is centered on the town of Santikhiri. The town is populated by the descendants of Kuomintang (KMT) soldiers who were unable to evacuate to Taiwan after losing to the Chinese communist forces in 1949.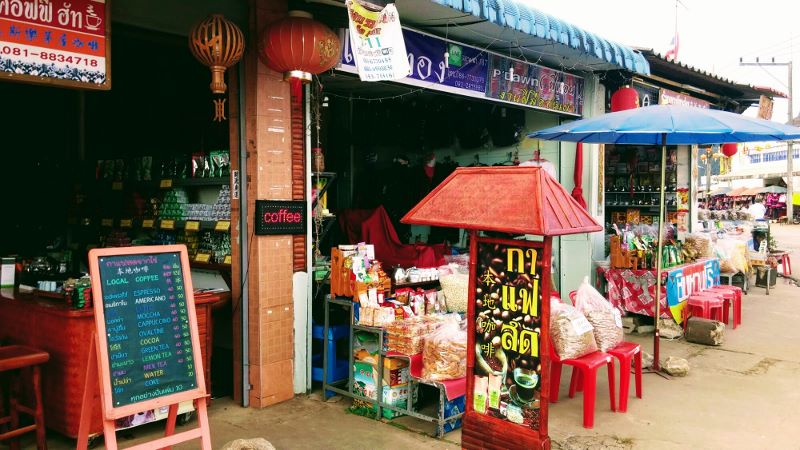 Fleeing China, the "lost army" were involved in armed conflicts and opium production in Myanmar for many years. Assisting Thailand in combating communist insurgents, the families of the "lost army" were eventually granted land and citizenship by Thailand in the 1980's.
As a result of one of the most unlikely and amazing stories of the 20th century, you are now able to walk through the daily market of this happy and peaceful town surrounded by tea fields. Stay at least long enough to taste the various local teas, but if you have more time, you can enjoy some Yunnanese specialties for dinner.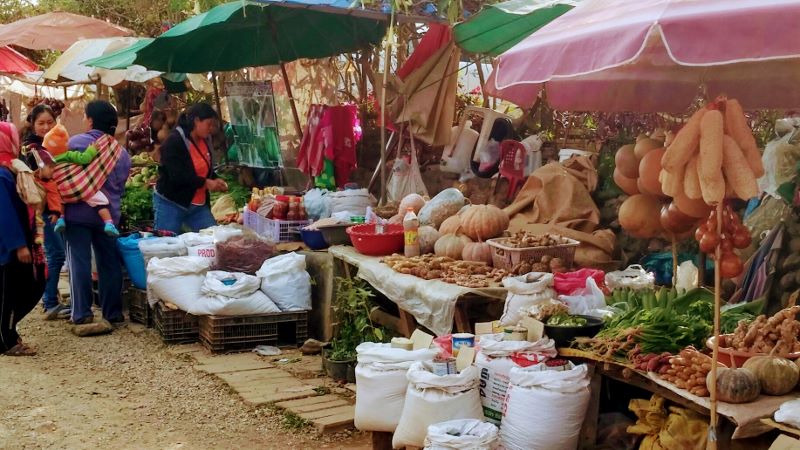 Driving in either direction from the village (towards Chiang Rai or Chiang Mai), you pass some amazing farmland and get to see local people going about their work wearing traditional garb. What you will see here is totally free of the contrived 'demonstration village' experience you will find closer to the big cities. This is one of the few remaining areas in Northern Thailand where you can see hill tribe people retaining their traditional culture and practices.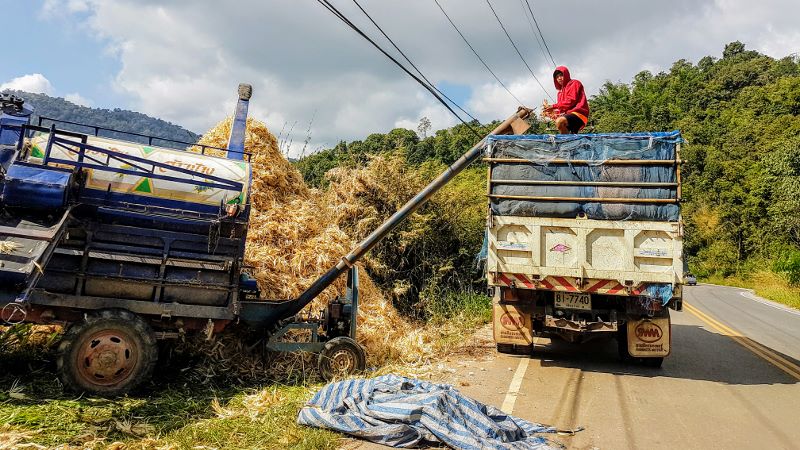 Nearby Attractions
Mae Salong
The district of Mae Salong centers on the Yunnanese tea village of Santikhiri.
Mae Salong Private Tours
Due to the remote location of Mae Salong, it is usually more practical to visit this as a way-point between other itinerary stops (rather than a day trip from Chiang Rai then back-tracking along the same road for example).
For more information, see Wikipedia: https://en.wikipedia.org/wiki/Santikhiri