Enjoy a relaxed morning in the southern districts of Chiang Mai strolling through the magnificent Royal Park Rajapruek gardens.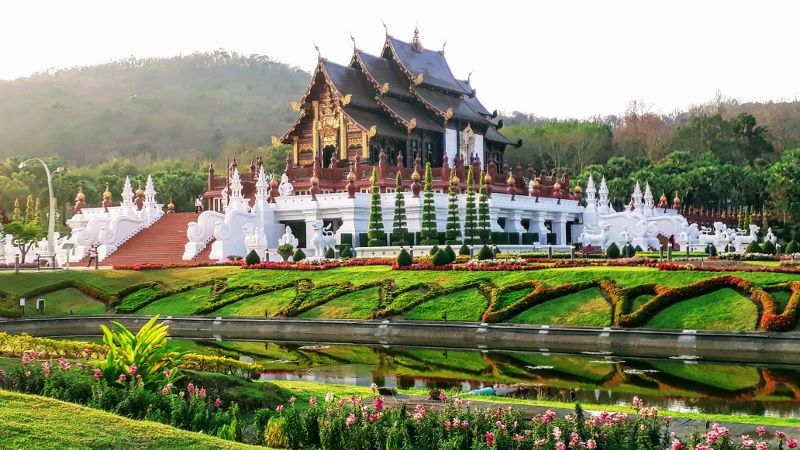 The Royal Park Rajapruek were opened in 2006 as the site of a horticultural exposition (Royal Flora Rajapruek). The site covers 200 acres, which includes the public gardens, exhibition halls, a restaurant, and government research buildings.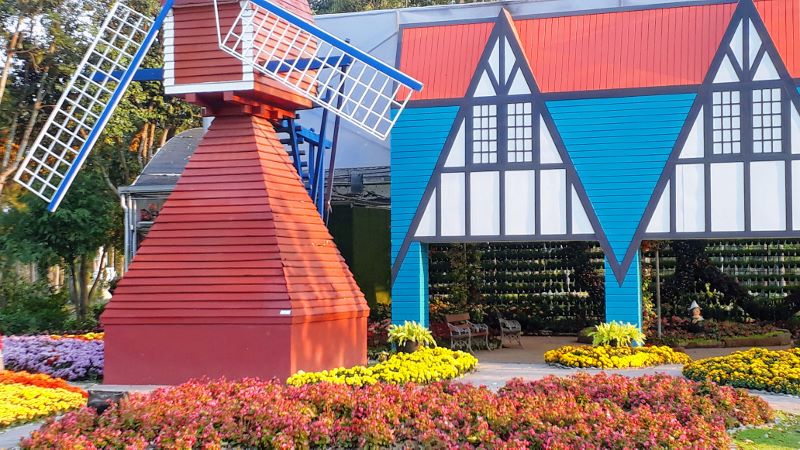 Walking in the Rajapruek gardens can be warm and humid work, so we recommend visiting in the late afternoon. The gardens are very well watered, so they are pleasant even in our drier months.
Garden Transport
If you don't want to walk everywhere, a hop-on/hop-off tram operates with 5 regular stops within the gardens and is included in the price of admission.
Bicycle hire is available near the front gate and the bike path is mostly flat so this is quite a pleasant way to experience the gardens.
Royal Park Rajapruek Private Tours
If you would like to take a private tour with us, there are additional attractions you can include in your itinerary.
Royal Park Rajapruek – More Information
Official website: http://www.royalparkrajapruek.org
Other Attractions in Chiang Mai's Outer Suburbs