Taking a boat trip is one of the most popular activities when visiting the Golden Triangle. For solo travelers or small groups, the most cost effective way to get out on the water is in a long-tailed speed boat.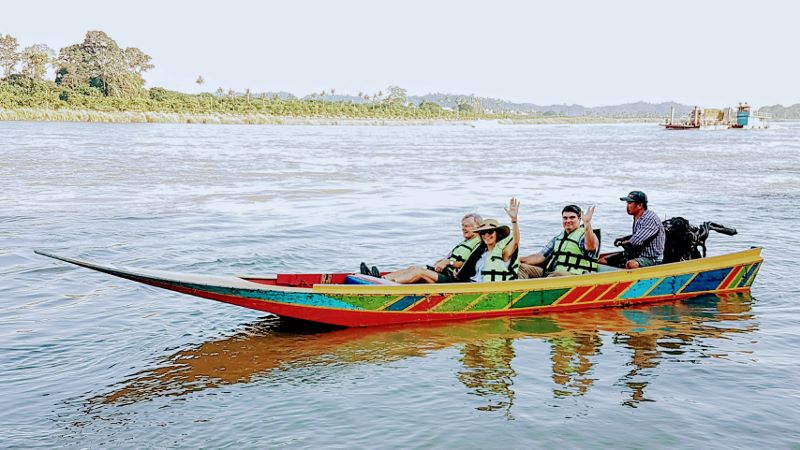 The speed boats are fast and loud! If you are traveling s a larger group, there are larger boats you may charter for a more leisurely cruise.
Lunch and Dinner Cruises on the Mekong River
Some of the larger charter boats can include a meal service as part of the trip.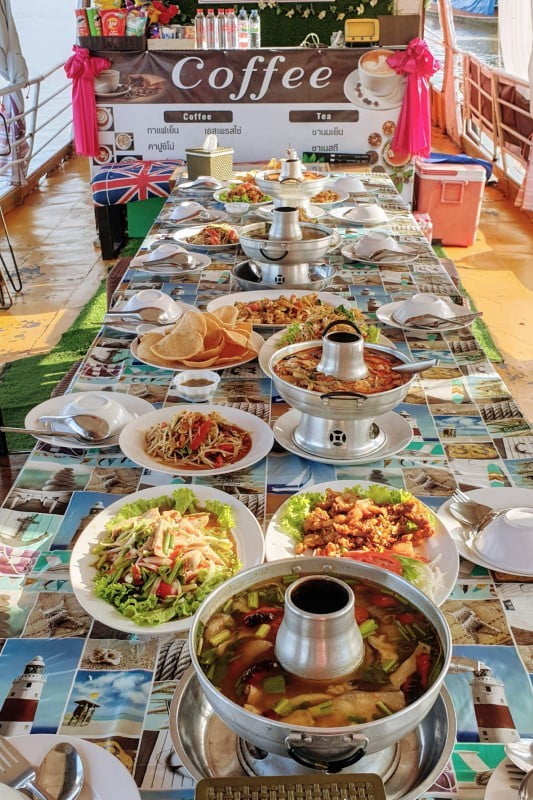 The best time to view the river is late afternoon when the light softens, so a dinner is ideal. Once night falls, you can enjoy the light show from the new development on the Laos side of the river.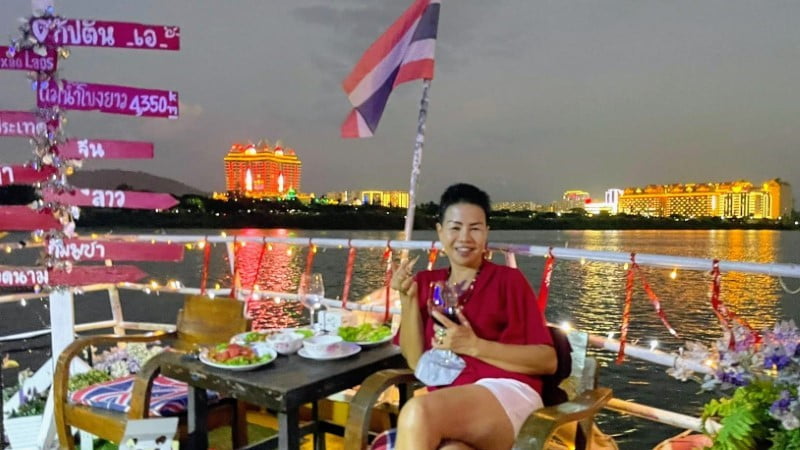 Don Sao Island
Don Sao Island is located within the Golden Triangle, on the Laos side of the Mekong River. Little more than a market, it is possible to visit from Thailand without a visa or any entry/exit formalities.
The market itself is regularly rated as underwhelming, but you have the novelty of saying you have been to Laos, and the boat ride on the Mekong river is enjoyable.
We don't recommend ingesting any of the pickled wildlife. Likewise we can't vouch for the alcohol or tabacco. Enjoy the spectacle and retreat to Thailand for markets with better consumer protections in place!
Your passport is held in safekeeping by the boat company, so make sure you collect it before returning to Chiang Rai or Chiang Mai.
Other Attractions in the Golden Triangle
Golden Triangle
The convergence of Thailand, Myanmar & Laos on the Mekong River.
Choui Fong Tea Plantation
Golden Triangle Tours