Ban Huai Makhuea Som (translates as 'Tomato Village') is a remote town in the very far north-west of Mae Hong Son Province. It is located on the road leading to Pang Oung lake, about 20 minutes drive from Ban Rak Thai Village.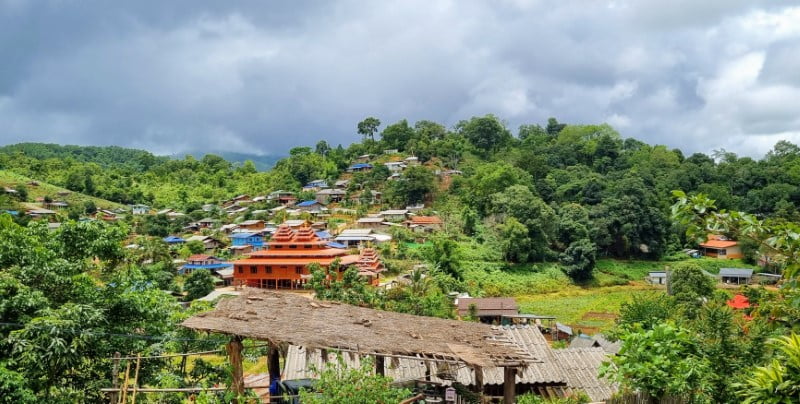 The center of this village is dominated by the newly constructed wooden temple – name Wat Ban Huai Makhuea Som.
This is a good place to observe how the local people live, free of concerns about catering to tourists.
Nearby Attractions
Tour Itineraries for Tomato Village