Tiger Kingdom Chiang Mai
Tiger Kingdom Chiang Mai is home to many tigers of different ages/sizes. Much more than a zoo experience, you enter the tigers' enclosure and have an up-close photo opportunity.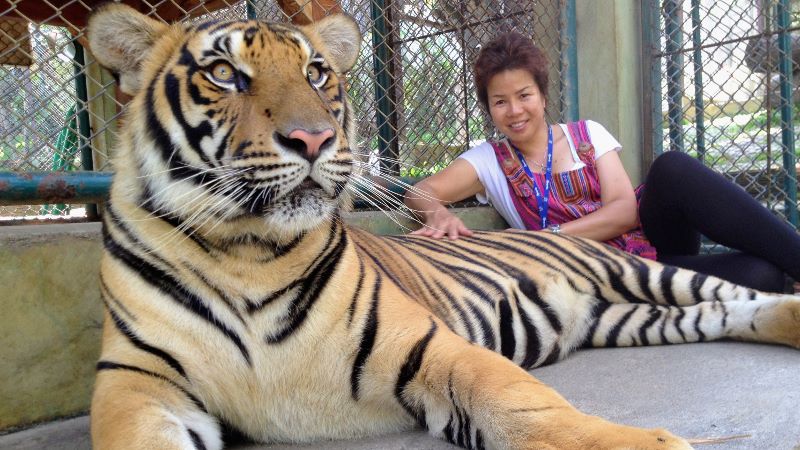 Tiger Kingdom Private Tours
We generally do not package the price of tiger encounters with our tours. This allows you to make up your mind on the day exactly what you will and will not do.
Entry to the Tiger Kingdom facility is free of charge, allowing you to view the tigers from outside their enclosure and have a coffee while deciding which tickets to purchase.
If you completely change your mind, their are other tour attractions in this area including Elephant Camps, Queen Sirikit Botanic Gardens, Baan Tong Luang, and adventure activities. Your tour guide will be happy to provide ticket prices for these other attractions if you want to re-plan your day.
Tiger Kingdom Prices
For current pricing, please refer to the Tiger Kingdom official website: https://www.tigerkingdom.com/chiangmai. This site also has information on age, height and mobility restrictions for customers.
Nearby Attractions
Queen Sirikit Botanic Gardens
Bai Orchid & Butterfly Farm