The people living at Baan Tong Luang are economic migrants from Mae Hong Son province. They moved to Chiang Mai to work in tourism and give their children more opportunities, starting with schooling.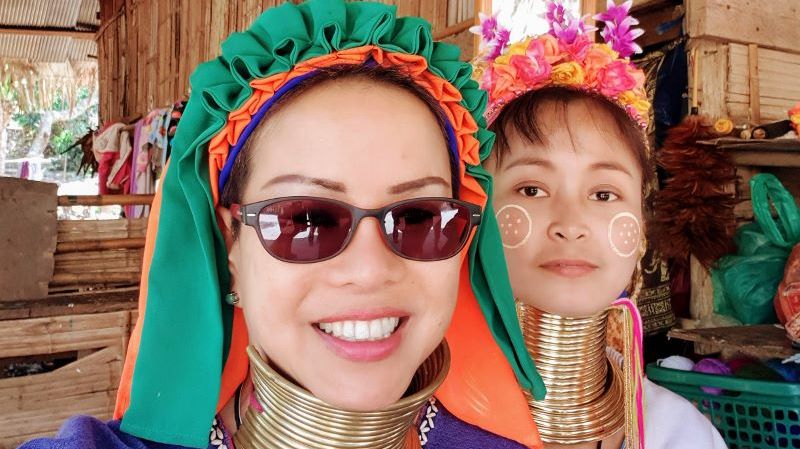 Although this is a 'demonstration village', the people are real and the tension between their culture and the modern world is a genuine reality for minorities in Northern Thailand.
In the village you will see traditional rice farming, house construction, and clothing. Hand-made items are available for sale, and the long-neck ladies are happy to pose for photos with you.
Nearby Attractions
Queen Sirikit Botanic Gardens
Bai Orchid & Butterfly Farm
Baan Tong Luang – Private Day Tours
We have a number of private day tours that combine a visit to Baan Tong Luang with nearby attractions.