Bai Orchid & Butterfly Farm is located in Mae Rim district, Chiang Mai. Near many other popular attractions, it is a must-see for orchid enthusiasts and worth a look for everyone else!.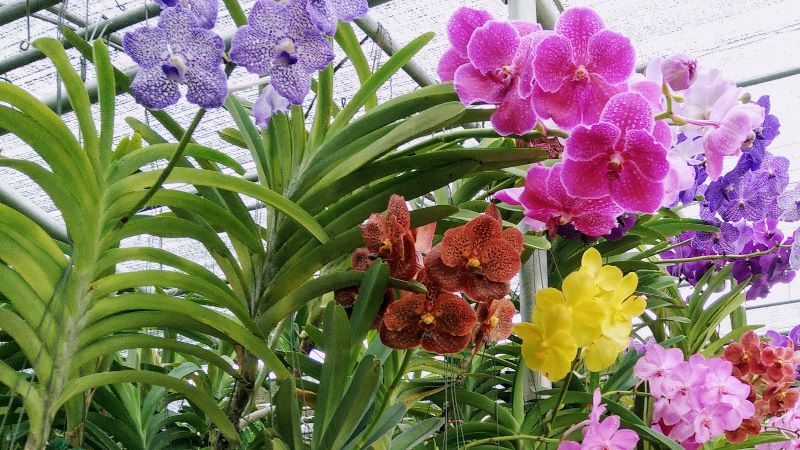 There are two main areas in the gardens where the orchids are displayed. In the center of the garden is a butterfly breeding enclosure.
The gift shop sells jewelry, including electro-plated butterflies and orchids. Lunch is available on site – the buffet is one of the better places to eat lunch in this area.
Nearby Attractions
Queen Sirikit Botanic Gardens
Bai Orchid & Butterfly Farm
Bai Orchid & Butterfy Farm Tours
We can include a stop at Bai Orchid & Butterfly Farm on nearly all our tours north of Chiang Mai city. Here are all the standard tours that include this attraction in the itinerary.