Mae Sa Elephant Camp is located in scenic mountain foothills 40 minutes north of Chiang Mai. Of all the elephant Camps close to Chiang Mai city, Mae Sa Elephant Camp has the best elephant show.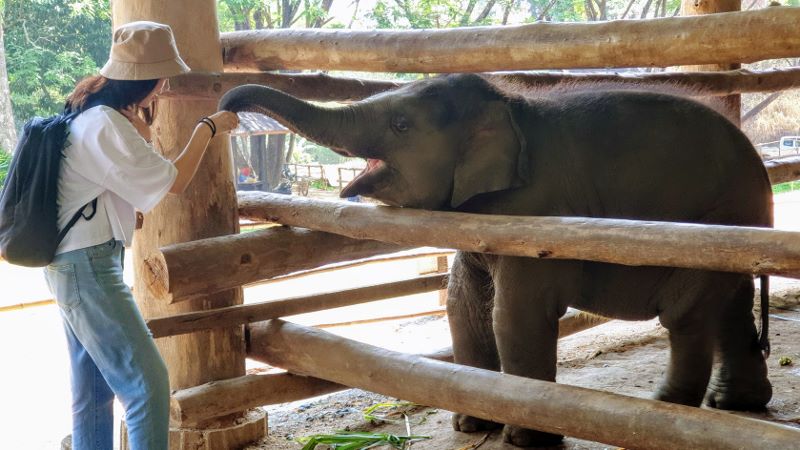 The elephants demonstrate their skills related to the logging industry, and also show off some more playful skills such as soccer and oil painting. The show runs twice daily (morning and early afternoon).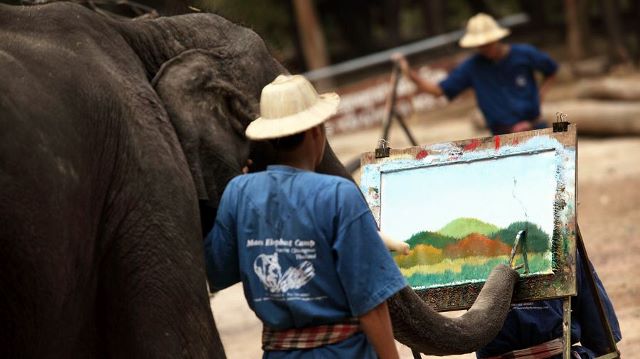 If you are travelling with small children or have limited time, you may choose to simply spend an hour or 2 here. Besides the show, there are opportunities to feed bananas to the elephants and watch them playing in the river.
The elephant show is included in the basic admission ticket. Elephant rides (basket style) are available at additional cost.
If you have limited mobility, Maesa Elephant Camp is the most convenient.
Elephant rides are for 1 or 2 customers per elephant, with a maximum carry weight of 170 kg / 375 lbs.
Mae Sa Elephant Camp Private Tours
This elephant camp will only take a few hours, so you can add other attractions and activities as part of a private day tour.
Elephant Camps In Chiang Mai
Chiang Mai Elephant Camps
Nearby Attractions
Queen Sirikit Botanic Gardens
Bai Orchid & Butterfly Farm