Patara Elephant Farm is located west of Chiang Mai city within the Doi Suthep-Pui National Park. Access to this part of the national park is via the southern suburbs of Chiang Mai, which makes this particular elephant camp a good option if you are visiting other attractions to the south of Chiang Mai.
Both Bare-back riding and non-riding experiences are offered, and prices start from THB3,200 per person inclusive of shuttle transport.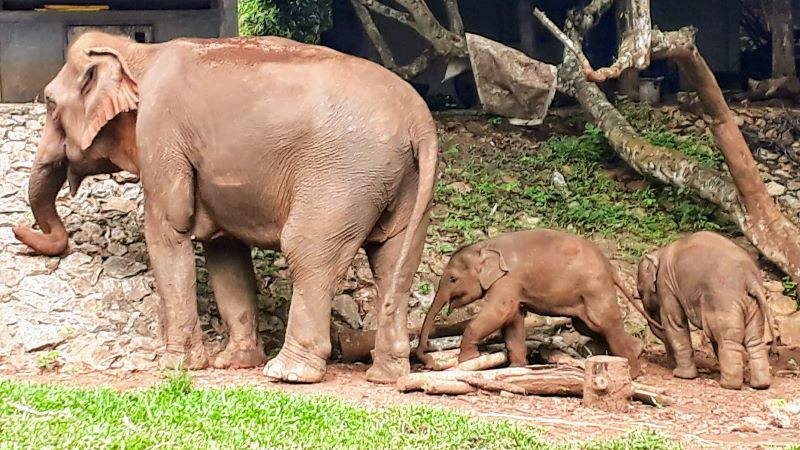 While Patara Elephant Farm is one of the larger elephant camps in Chiang Mai, they have access to several locations for bathing and exercise in the national park forest. The elephants are rotated through various waterfall and forest settings, and visitors interact with the elephants in small groups.
The elephants you will see at Patara are in good health. The camp staff work in consultation with the Veterinarian faculty at Chiang Mai University. As a result of the nurturing environment, the elephants breed prolifically and over the past decade several elephants have been successfully re-introduced to the wild.
For further information, please see the Patara Elephant Farm website: https://www.pataraelephantfarm.com/
Elephant Camps In Chiang Mai