Bamboo Nest de Chiang Rai
Bamboo Nest de Chiang Rai is a boutique resort in a remote location with amazing views of surrounding farmland. Due to the remote location, it is ideal for overnight trekking. This is for the more adventurous traveler looking for some relatively easy trekking and relaxed down-time.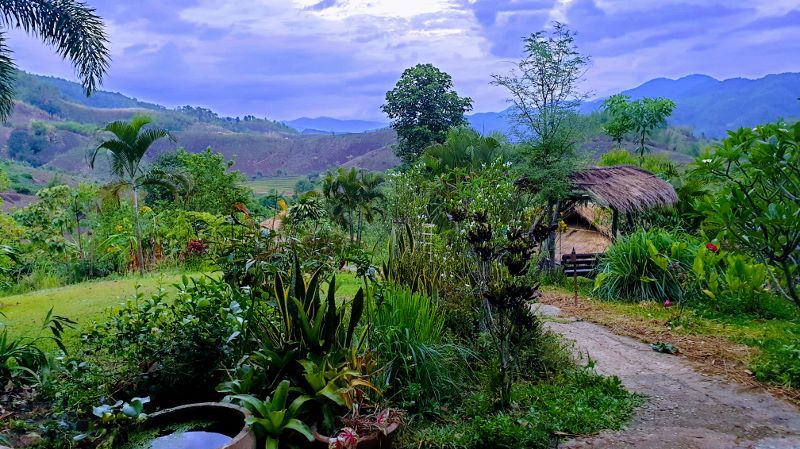 The bamboo bungalows overlook a valley of rice fields and are surrounded by a garden of tropical plants and fruit trees. Lahu people live in the neighboring village (Ban Cha Cho), and there is an Akha village (Ban I-Ko Nam Tok) in the hills to the south.
The accommodation is clean but basic. There are no fans or air conditioning, your lights and hot-water shower run off solar power. Phones can be charged in the communal dining area during the day, but reception is extremely limited or non-existent depending on your carrier. There is no WiFi – Bamboo Nest is an ideal location for your digital detox.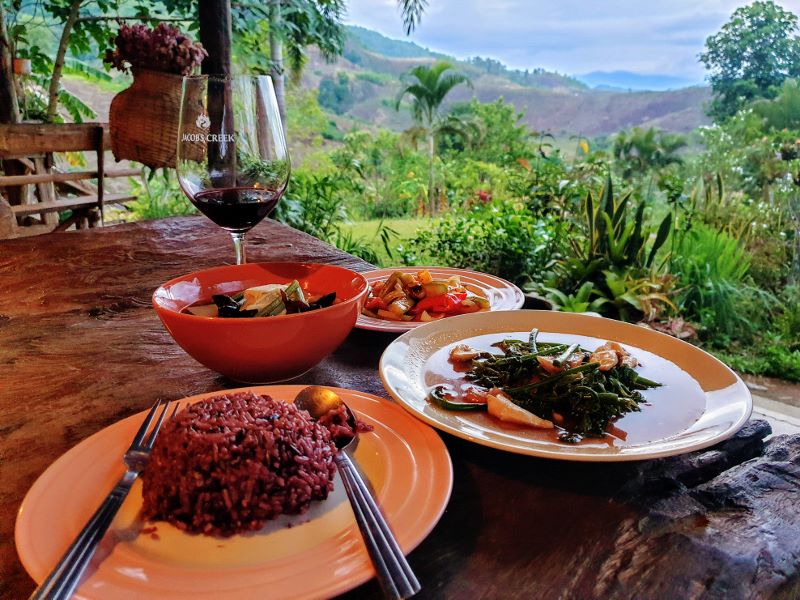 How do I get to Bamboo Nest?
From the center of Chiang Rai, you will drive west of the city for 25 km along the Kok river. This part of the Kok river is very scenic, with small villages, an elephant camp, and many lychee and pineapple plantations. As an alternative, we can charter a boat from Chiang Rai.
Once past the Lam Nam Kok national park office (by boat or car), you turn south and head up into the hills for 2 km to Bamboo Nest. The final 2 km is a steep clay road and inaccessible for a full sized tour van. A 4WD vehicle is strongly recommended, and during the rainy season we must use the Bamboo Nest Shuttle service for this part of the journey.
Trekking from the river to Bamboo Nest is also a good option.
Trekking Routes around Bamboo Nest
It is possible to trek with a local guide from the river to Bamboo Nest. On this route, you will pass through the Lahu village and see some of their farmland and surrounding forest.
Bamboo Nest
Bungalow accommodation & trekking hub.
Ban I-Ko Nam Tok Akha Village
Continuing south from Bamboo nest there is another trekking route that takes you across to an Akha village. You can return at this point, or continue on to Huay Kaew waterfall. If it makes sense for your itinerary we can make this a one-way trek when you check out from Bamboo Nest and depart from near the waterfall by car or van.