Chiang Mai Night Safari is a wildly popular experience for children and older animal enthusiasts alike. The main attraction is the tram rides, a ticket grants you access to two rides, known as "Savanna Safari" and Predator Prowl (Each tram route is 30 minutes duration).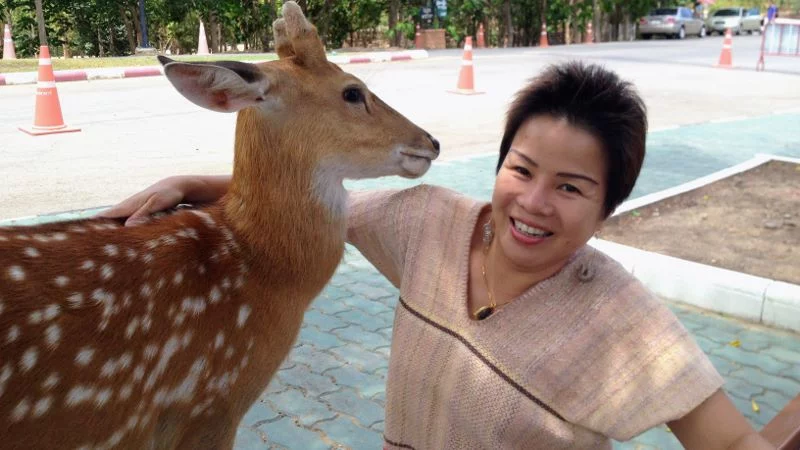 During the afternoon, a tram departs every 30 minutes from 3.00 pm. – 4.30 pm. The commentary in the afternoon is only in Thai language, but your guide can interpret.
In the evening, a tram with English-language commentary departs every 30 to 60 minutes. Your guide can help you plan so you can take both tram routes without waiting too long.
Night Safari Shows & Performances
Besides the safari tram, there are several shows including:
Night Predators (5:20pm, 6:50pm, 8:40pm)
Tiger Show (6.00pm, 7.30 pm, with additional show at 8:30pm Fridays & Saturdays)
Open air cabaret show near entrance (6:00 pm, 7:00pm, 8:00pm, 9:00pm)
Chiang Mai Night Safari – More Information
For more details, refer to the Chiang Mai Night Safari official website: http://www.chiangmainightsafari.com/.
Other Attractions in Chiang Mai's Outer Suburbs