Phu Nam Rakthai Resort is right on the lake, and is directly opposite the Lee Wine Ruk Thai Resort reception. This is newly constructed boutique accommodation with a fantastic lakeside location.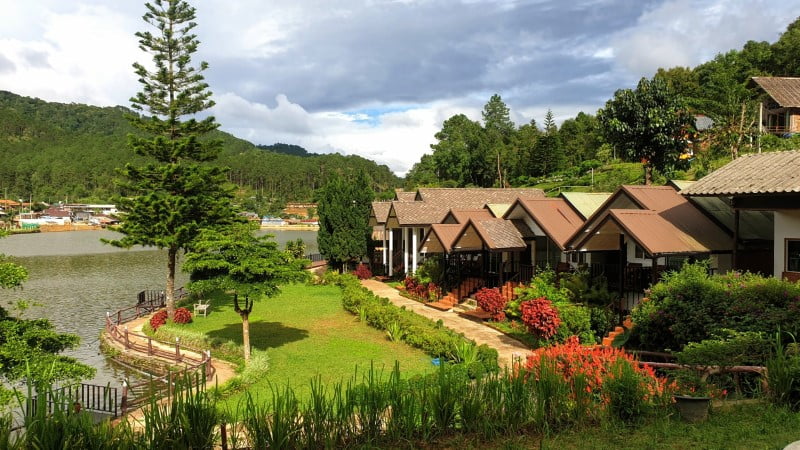 Please note that accommodation booking is completed directly with the resort (currently via their Facebook Page) and is secured with local bank transfer. If you are travelling to Ban Rak Thai as part of an itinerary with Olsen Tours, we can manage the booking for you.
The reception are is roadside with a dining area and gift shop. The dining room actually shares a kitchen with the Lee Wine restaurant next door.
Nearby Attractions
Tour Itineraries for Ban Rak Thai