Sai Ngam Hot Spring is located north of Pai and is a popular bathing location for locals and visitors alike. Within the protection of a national park, Sai Ngam Hot Spring is accessible via a side-road off the main highway from Pai (leading to Mae Hong Son city).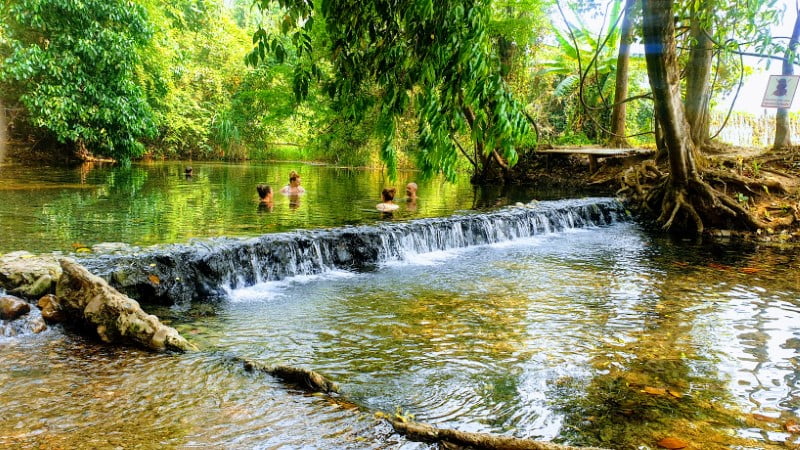 The water is divides into 3 shallow pools. Sit down and soak in the warm water, smooth pebbles and mature forest canopy.
Once a local secret, this swimming hole grew in popularity in recent years. There is now a small service charge for entry, and the funds have been used to restore the hot spring to its former glory and provide facilities for visitors.
There are lockers and bathroom facilities on site. Of course, being in Thailand, there is food available and trinkets for sale too!
Other Attractions in Pai
Pai Private Tours – Multi-Day Itineraries
If you would like to travel to Pai as part of a multi-day private tour itinerary, we have several standard tour options to choose from. As always, we are happy to customize these itineraries for you.