The Blue Sky Resort Khao Kho is the iconic accommodation property in this district. The manicured English gardens, elegant European architecture, and the medieval fantasy elements are front of mind when people think of Khao Kho.
Accommodation at Blue Sky Resort
The standard rooms are located between the reception building and the gardens, a short walk from the restaurant. A regular shuttle cart makes the journey if you don't want to walk to breakfast.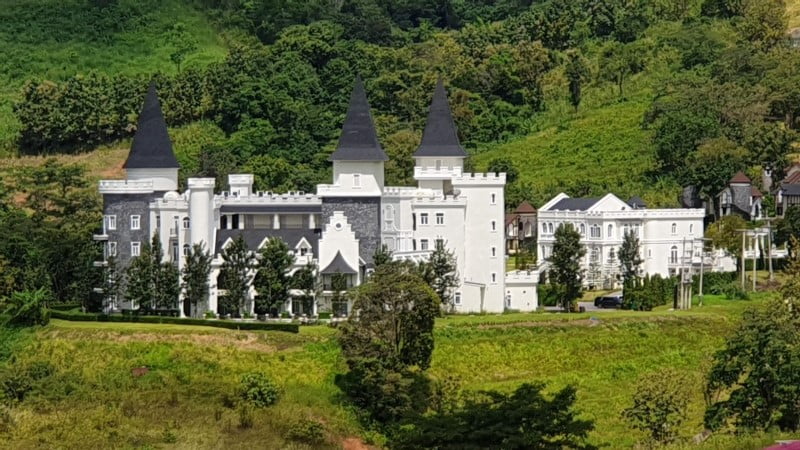 For deluxe accommodation, there are rooms in the luxurious castle, and for families or groups of friends, there are several free-standing chalets.
Blue Sky Garden
In the center of the valley is the Blue Sky Garden. Your eye is immediately drawn to the high-fantasy buildings and bright colors, but there is also a sedate and naturally beautiful ornamental garden. As you lift your eyes to the horizon you see the mountains, with the resort chalets and castle on the slopes.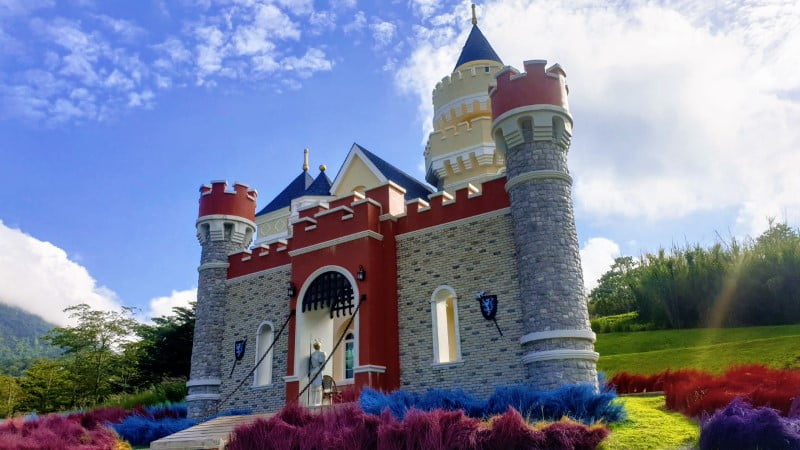 Guests at the resort may access the garden free of charge via a walkway below the restaurant. Visitors may also enter via the ticketed entrance at the lower end of the garden. If you want to dress up for some fantasy photos, costume rental is available near the main entrance.
Blue Sky Restaurant
For guests at the Blue Sky Resort, this is where the breakfast buffet is located. The restaurant is open to the public for other meals, and can be accessed via the lower carpark near the public entrance to the Blue Sky Garden.
Blue Sky Secret Garden
If you are a guest at the resort, you may follow the signs near the reception building to the secret garden. Behind the reception is a picturesque courtyard.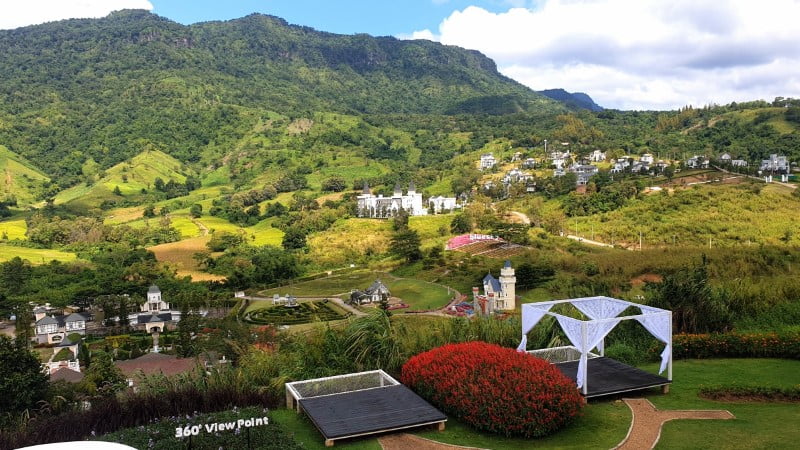 A short but steep walk up the hill behind leads to the 360° viewpoint – well worth the expended energy to see!
Nearby Attractions
Tak Moh Coffee & Long Thiem Restaurant
Tour Itineraries for Khao Kho