A great place to view Khao Kho district is at Tak Moh Coffee & Long Thiem Restaurant. The viewing platform / outdoor seating area provides amazing views of the entire valley, including the white Buddha statue at Wat Pha Sorn Kaew.
Tak Moh Coffee Khao Kho
Probably great coffee, but let's be honest, you are coming here for the views and for the price of a hot or cold beverage you can use the seating area as a vantage point and take some great photos.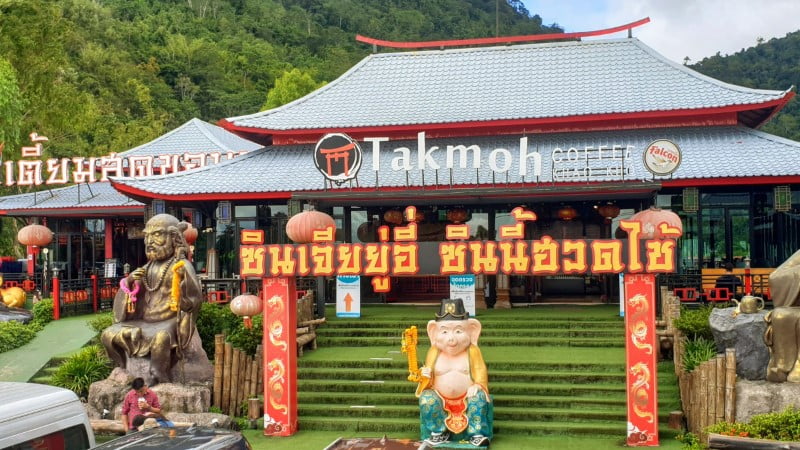 Long Thiem Restaurant Khao Kho
The restaurant is also a gateway to the viewpoint, but Long Thiem is actually a great Chinese restaurant in its own right. This is a popular lunch location, so consider arriving a little early to make sure you get a table without waiting.
Nearby Attractions
Tak Moh Coffee & Long Thiem Restaurant
Tour Itineraries for Khao Kho