Located on the slopes above Doi Chang, Temple Park and Doi Chang Viewpoint provide an opportunity to enjoy a mix of natural forest, macadamia plantations, and a curated garden of bamboo and exotic trees.
Temple Park
Temple Park is a regular favorite for visitors to Doi Chang. Located higher up the mountain than the village, this area was rehabilitated over several years by a local monk. He brought in many impressive plant species that are surrounded by a sea of beautiful bamboo. This is a great place to walk in the morning.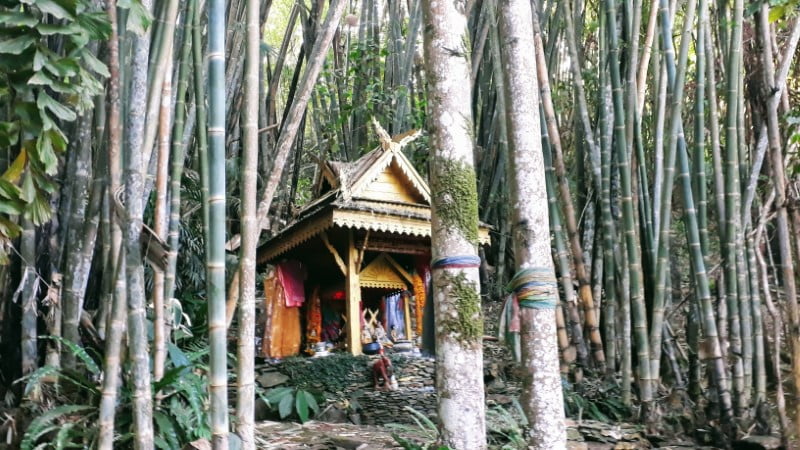 Doi Chang Viewpoint
Further up the mountain from Temple Park is the Doi Chang Viewpoint. This provides largely unobstructed views of the valley below when the air is clear, and is one of several good vantage points at sunset and sunrise.
Nearby Attractions
Doi Chang
Lisu & Akha Coffee Village
Temple Park & Doi Chang Viewpoint
Doi Chang Private Tours