Leehu Coffee Farm is located in the Doi Chang district of Chiang Rai in Northern Thailand. Centered around a coffee mill and surrounded by a coffee plantation, visitors are warmly welcomed with a great little cafe, and budget accommodation available on site.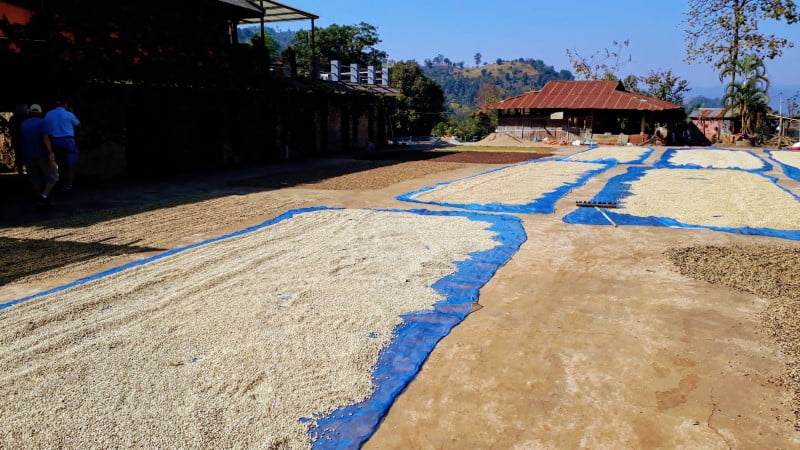 This has always been an interesting place to visit, and with the completion of a sealed road from Ban Doi Chang (as of May 2022), Leehu Coffee farm is now accessible year-round by tour van and SUV alike.
Activities at Leehu Coffee Farm include:
Tour the coffee processing plant
Coffee Cupping (taste testing)
Guided walk through plantation
Leehu Coffee Farm is open 7 days of the week, and is an alternative to Doi Chaang Coffee Estate for our tour itineraries (especially on weekends when the Doi Chaang Coffe Estate tours are unavailable)
Nearby Attractions
Doi Chang
Lisu & Akha Coffee Village
Temple Park & Doi Chang Viewpoint
Doi Chang Private Tours
For more information about the products, refer to the Leesoaw Macadamia website.