Doi Pui is a neighboring peak on the same granite base as Doi Suthep. The Hmong Village at Doi Pui has a market and an impressive garden. They grow coffee, lychees, and strawberries on the hillside. Local coffee can be sampled at the open-air cafe overlooking the gardens.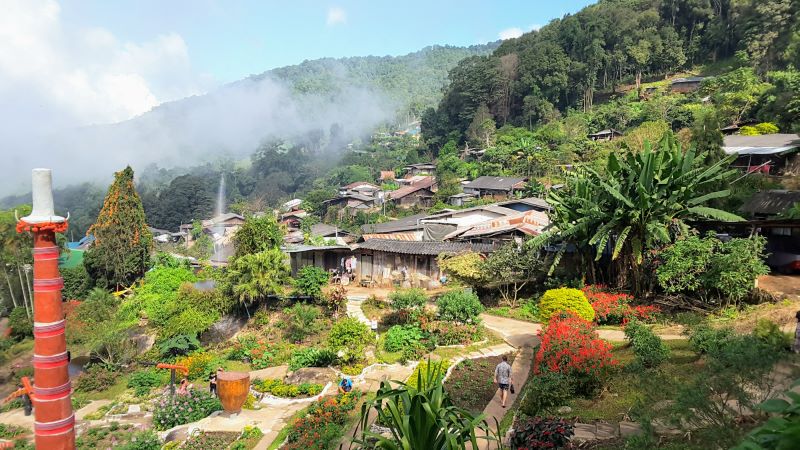 The Hmong village is an interesting blend of traditional and modern. There are some sample buildings showing traditional construction, but if you look at where the people actually live you will see similar designs constructed with steel sheeting etc. The markets have their share of mass-manufactured goods, but you will also see local people hand-sewing traditional Hmong clothing for sale.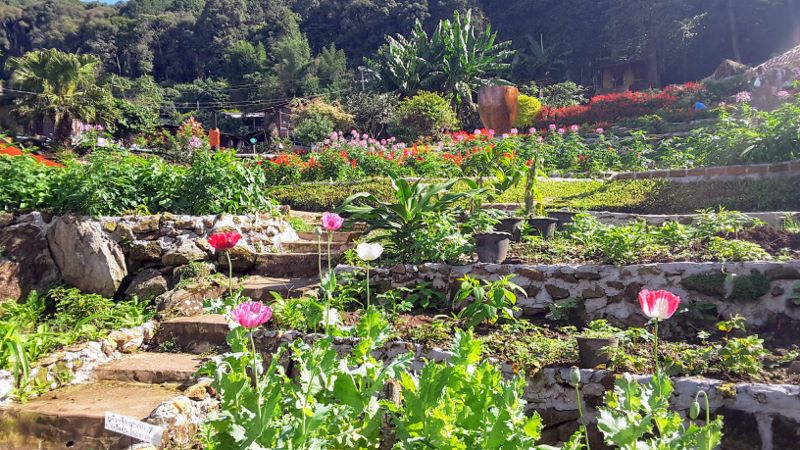 The people here gave up their semi-nomadic lifestyle in an earlier generation, but have gained a government primary school – and the older children travel by bus down the mountain to attend high school in Chiang Mai city.
Thai Sakura at Doi Pui
If you are visiting Chiang Mai in mid to late January, you may see some Wild Himalayan Cherry (Thai Sakura) blossoms at Doi Pui. If this is of particular interest to you, you might prefer to visit Ban Khun Chang Khian which is a more remote village with many more cherry trees.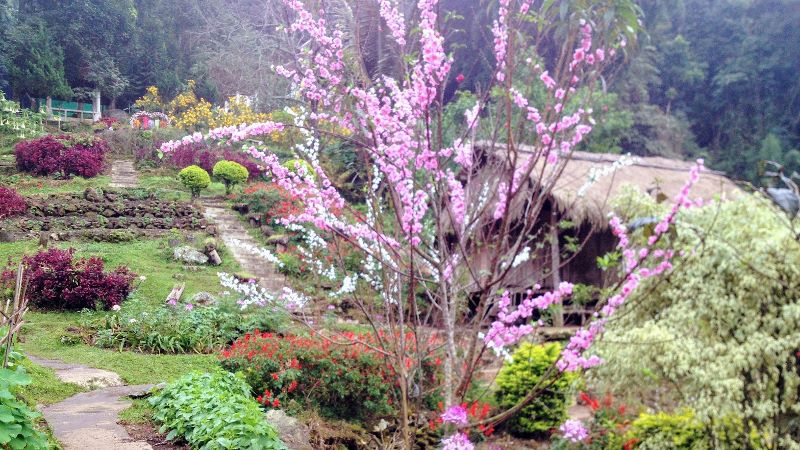 Nearby Attractions
Doi Suthep Temple
Visit the most beautiful and famous temple in Chiang Mai.
Doi Pui Hmong Village Tours
All of our Tours to Doi Suthep Temple will generally include a visit to Doi Pui Hmong Village. (unless you are pressed for time, or would prefer to substitute another mountain attraction).