Wat Pha Lat is a peaceful and beautiful temple hidden in an unassuming side-road on the way to Doi Suthep Temple. Actually built before Wat Phra That Doi Suthep, Wat Pha Lat has been restored after centuries of neglect.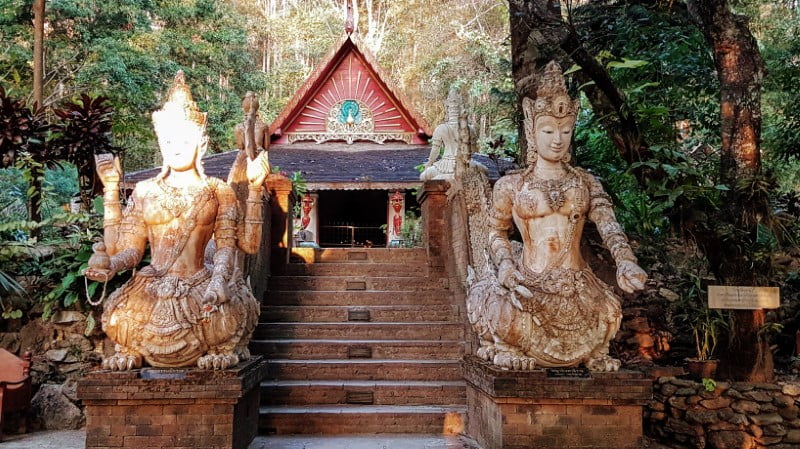 Wat Pha Lat is a peaceful temple on the lower slopes of Doi Suthep and is built above a waterfall. The temple is popular as a meditation retreat, and visitors are encouraged to be respectful of the peaceful and quiet environment.
It is beleived that the name of the temple is derived from a Thai word for slippery. Please be careful when approaching the stream that cascades past the temple. Keep your footing and enjoy the natural beauty of Wat Pha Lat.
Wat Pha Lat is not included on most standard tour itineraries for Doi Suthep, so be sure to request this if you would like to visit. It is a good option if you are taking a tour early morning and Wat Phra That Doi Suthep is not yet open for visitors.
Nearby Attractions
Doi Suthep Temple
Visit the most beautiful and famous temple in Chiang Mai.