Tha Ton is a sleepy town in the far northern reaches of Chiang Mai province. It is a good place to stop for lunch with picturesque river views. A white Buddha statue overlooking the town offers views up and down the river.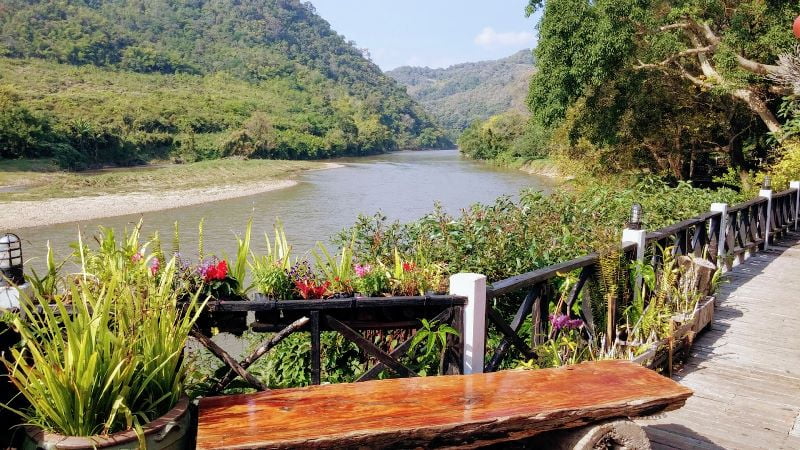 Tha Ton is a good place to stay if you want to be close to visit Mae Salong but prefer a more comfortable accommodation option.
The town is situated on both banks of the Kok river, and it is possible to take a boat to Chiang Rai city. The boats are large enough to stretch your legs, but quite noisy.
Tha Ton Tours
Tha Ton is not considered a destination in its own right, but is an interesting itinerary option for onward travel to Mae Salong or for connecting an itinerary that includes both Mae Hong Son and Chiang Rai.
Where to stay in Tha Ton?
Olsen Tours is is compensated for referring business to Booking.com.
Tha Ton – Nearby Attractions
There are several other points of interest in the far north of Chiang Mai.